2022 Klion Forum: The Rise of Politics in the Workplace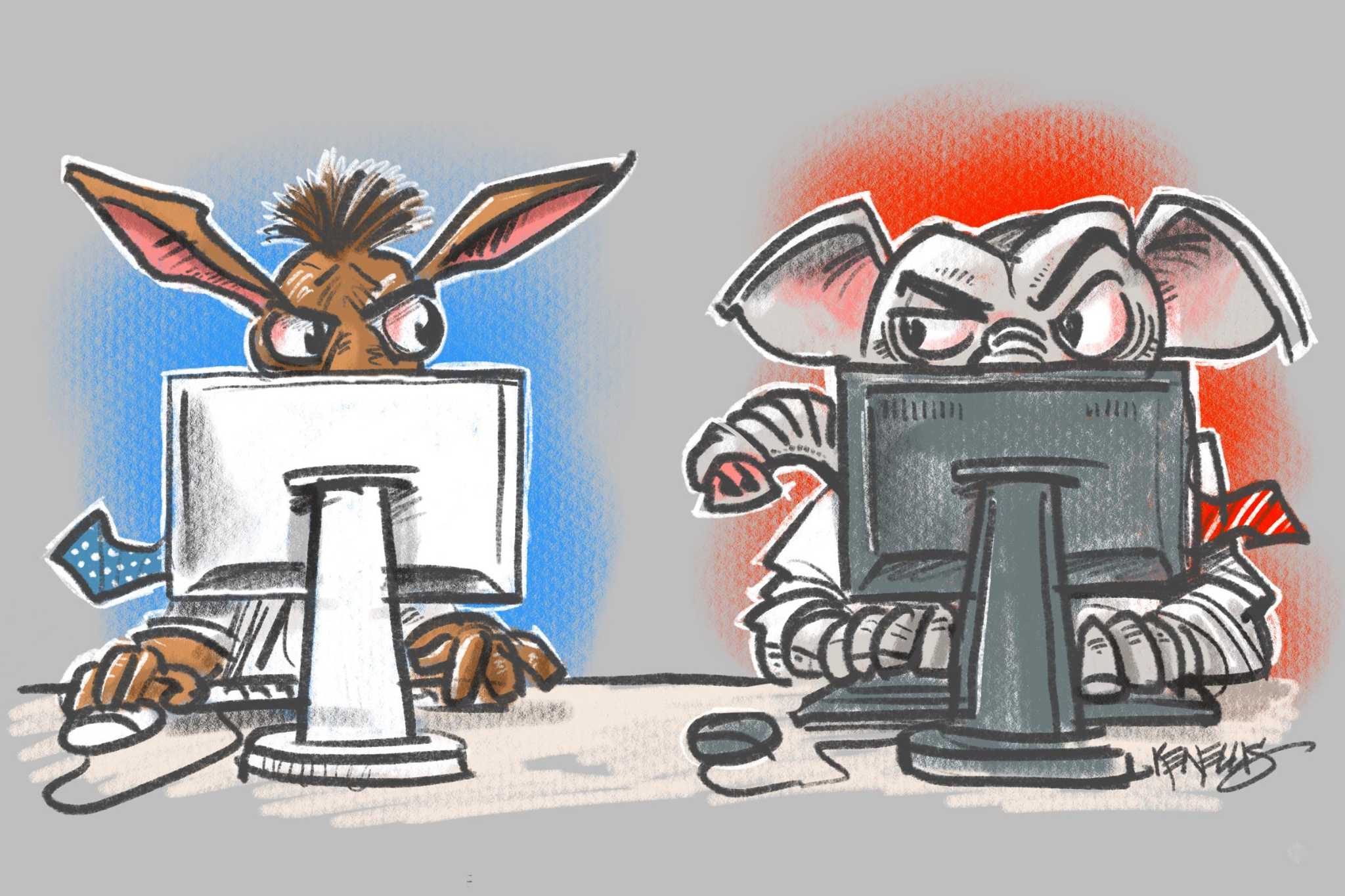 The 2022 KPMG Peat Marwick / Stanley R. Klion Forum will feature a panel discussion on the rise of politics in the workplace. Traditionally, companies have steered clear of taking political stances or welcoming their employees to discuss political viewpoints at the office for fear of backlash. However, employees and divergent stakeholders are now holding companies to a different standard, expecting them to take a stand, especially in light of impactful decisions coming down from the recent Supreme Court term.
Moderated by Todd Jick, Reuben Mark Faculty Director of Organizational Character and Leadership, with a keynote by Vanessa Burbano, Sidney Taurel Associate Professor of Management, this important conversation will present a diverse set of voices from industry, media, and academia who will explore what is at stake for companies, examine both the leadership and employee experience, and highlight how business leaders can harness this moment for good.
Panelists
About the Klion Forum
The KPMG Peat Marwick/Stanley R. Klion Forum is an annual speaker series, hosted by the Sanford C. Bernstein & Co. Center for Leadership and Ethics, which features distinguished business, academic, and policy leaders who are committed to resolving the major ethical, social, political, and economic challenges of our time. It is a cornerstone of the School's ongoing efforts to encourage greater awareness of the ethical dilemmas faced by today's leaders. 
For more information, please contact Traci Rosenthal at [email protected]. 
Past Klion Forum Speakers
 

Tony Tjan
CEO
Cue Ball Capital

 

Valerie Jarrett
Former Senior Advisor
Obama Administration

 

Arianna Huffington
Co-Founder
Huffington Post

 

William Lauder
Executive Chairman
Estee Lauder Companies

 

Denise Morrison
Former CEO
Campbell Soup Company

 

Dr. P Roy Vagelos '54PS
Chairman
Regeneron
Full List of Past Speakers
2021 - Present

Laura Boudreau
Assistant Professor of Business, Columbia Business School (2021)
Jonathan Duskin
CEO, Macellum Capital Management (2021)
Chris Miller
Head of Global Activism Strategy, Ben & Jerry's (2021)
Tony Tjan
CEO, Cue Ball (2021)
2011 - 2020

Valerie Jarrett
Former Senior Advisor, Obama Administration (2020)
 
Professor Exequiel Hernandez
Max and Bernice Garchik Family Presidential Assistant Professor, The Wharton School, University of Pennsylvania (2019)
Wissam Kahi '04
Co-Founder and COO, Eat Offbeat (2019)
Ninette Kelley
Director of the United Nations High Commissioner for Refugees (UNHCR), New York Office (2019)
 
Arianna Huffington
Founder and CEO of Thrive Global; Founder of The Huffington Post (2018)
 
Geoff Heal
Donald C. Waite III Professor of Social Enterprise at Columbia Business School (2017)
Jim Rogers
Former CEO and President of Duke Energy (2017)
 
Stephen Girsky
President of S.J. Girsky & Co.; Board Member of General Motors (2016)
 
Gary Gensler
Former Chairman of the Commodity Futures Trading Commission (2015)
​​​​​​
Ellen Oran Kaden
Chief Legal and Government Affairs Officer of Campbell Soup Company (2014)
Denise Morrison
CEO of Campbell Soup Company (2014)
 
William Lauder
Executive Chairman of the Estée Lauder Companies (2013)
 
Sir Ronald Cohen
Chairman of The Portland Trust and Bridges Ventures (2012)
 
Patricia M. Cloherty
Chairman and CEO of Delta Private Equity Partners, LLC and manager of The US Russia Investment Fund and Delta Russia Fund, L.P. (2011)
2001 - 2010

Moisés Naím
Editor in Chief of Foreign Policy (2010)
 
John Bogle
Founder and Former CEO of The Vanguard Group, Inc., and President of the Bogle Financial Markets Research Center (2009)
 
Peter Cornelius
Chief Economist of AlpInvest Partners (2008)
 
Stanley Litow
Vice President of Corporate Citizenship and Corporate Affairs, and President of IBM International Foundation (2007)
 
Dan Reingold
Former Managing Director and telecom analyst at Morgan Stanley, Merrill Lynch and Credit Suisse First Boston (2006)
 
Leo Hindery Jr.
Chairman of InterMedia Advisors and Executive-in-Residence at Columbia Business School (2005)
 
Paul Volcker
Former Chairman of the Federal Reserve Board, Chairman of the International Accounting Standards Board's Oversight Committee (2003)
Jack T. Ciesielski
Publisher of The Analyst's Accounting Observer (2002)
Laurence M. Downes
Chairman and CEO of the New Jersey Resources Corporation (2002)
Bevis Longstreth
Senior Partner at the law firm Debevoise & Plimpton (2002)
Marc Sternfeld
Adjunct Professor at Columbia Business School (2002)
 
Richard Juelis
Chief Financial Officer of Cellegy Pharmaceuticals, Inc. (2001)
Professor Peter Juviler
Co-chair and Co-director of the Center for the Study of Human Rights (2001)
Monsignor Maloney
Catholic Chaplain at Columbia and Pastor of the Church of Notre Dame (2001)
Rosamond Rhodes
Director of Bioethics Education at Mount Sinai School of Medicine (2001)
1993 - 2000

Jens Neumann
Chairman of North American Operations of Volkswagen (1999)
 
Richard B. Fisher
Chairman of the Executive Committee and Director of Morgan Stanley, Dean Witter, Discover & Co. (1998)
 
Frank N. Newman
Chairman and Chief Executive Officer of Bankers Trust Company (1997)
 
Herbert F. Aspbury
Senior Managing Director of Chemical Bank (1996)
Richard Blackburn
President and Group Executive of NYNEX Worldwide Services (1996)
James Marpe
Partner at Andersen Consulting (1996)
 
Anne Busquet
Executive Vice President of American Express (1995)
David Howe
Partner at Booz, Allen & Hamilton (1995)
Michael Novak
George Frederick Jewett Chair in Religion & Public Policy at the American Enterprise Institute (1995)
 
Schon Beechler
Professor of International Management at Columbia Business School (1994)
Robert Callender
Executive-in-Residence at Chemical Bank (1994)
Wayne Cherner
President of Smokefree Services, and former VP of Kidder Peabody Co. (1994)
Carol Einiger
Vice President and Chief Financial Officer of the Edna McConnell Clark Foundation (1994)
Paul Van Orden
Executive-in-Residence at the Chazen Institute (1994)
John Whitney
Professor of Quality Management at Columbia Business School (1994)
 
Dr. P. Roy Vagelos '54PS '83PS
Chairman of Regeneron, Former Chairman and CEO of Merck (1993)
Jack Welch
Former Chairman of General Electric Company (1993)