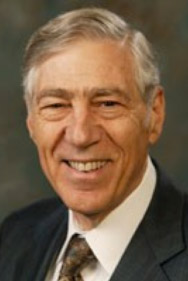 For more than three decades, Paul Montrone has directed the development of a number of businesses in a diverse set of industries. He is currently Executive Chairman of Liberty Lane Partners and Bayberry Financial Services, both private investment groups, and Chairman and CEO Perspecta Trust LLC, a New Hampshire trust company.
Mr. Montrone was CEO of Fisher Scientific International Inc. from its initial public offering in 1991 until its merger with Thermo Electron in 2006, forming Thermo Fisher Scientific Inc. Over this period, the equity value of Fisher increased from approximately $200 million to $12 billion, and the annual return to shareholders was 26 percent compounded.
Prior to leading Fisher Scientific, Mr. Montrone was chairman and chief executive officer of Wheelabrator Technologies Inc., a leading environmental services company. Annual shareholder returns at Wheelabrator under his leadership were 22 percent compounded. Previously, Mr. Montrone was executive vice president of the Signal Companies, Inc., and its successor, AlliedSignal Inc. (now Honeywell International Inc.), as well as president of the Henley Group, Inc., and executive vice president and chief financial officer of Wheelabrator-Frye Inc.
Mr. Montrone began his career at the Pentagon, serving in the systems analysis group in the Office of Secretary of Defense Robert McNamara while a captain in the US Army. For many years, Mr. Montrone also participated in healthcare policy matters at the national level and in business policy through his activity with the Business Roundtable.
He has served on a number of corporate boards and many nonprofit institutions, especially the Metropolitan Opera, for which he was president and chief executive officer and is now president emeritus. In addition, he is on the boards of the New England Conservatory, the Boston Symphony and the Foundation for the National Institutes of Health.
Born in Scranton, Pa., in 1941, Mr. Montrone was graduated magna cum laude from the University of Scranton in 1962 and holds a PhD from Columbia University.