A Message from Founding Director Lynne B. Sagalyn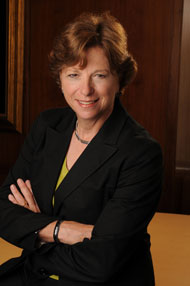 Welcome to the Paul Milstein Center for Real Estate – our platform for a high-quality real estate educational experience at Columbia Business School.  We have been innovating curriculum and building relationships with professionals in the real estate industry for more than twenty years, and the momentum we have built provides a strong basis for cultivating future generations of leading real estate professionals.
For both those already attuned to a career in real estate and for those first considering one, the Center will be a focal point of activity during your time at Columbia.  In addition to delivering a top-ranked MBA real estate program, we have an active agenda outside of the classroom.  We offer programming designed to bring students, faculty, alumni, and distinguished professionals together to share information, strengthen networks, and expand industry expertise.  We have a large network of engaged alumni who are committed to enhancing your educational experience.  We are continually building substantive linkages with the other related programs and centers at the Business School to serve your diverse and evolving interests.
Our MBA Real Estate Program is built around three pillars that take advantage of the unique strengths of Columbia Business School and its location in New York City: capital markets, entrepreneurship, and global business. Students emerge not just with strong real estate expertise, but also with the sophisticated business and finance tools needed to succeed in an increasingly complex world in which decisions are made in an interdisciplinary and global context.
New York City is a learning laboratory for real estate and business. It is the capital of the global real estate capital markets, and premier examples of "bricks and mortar" development are on our doorstep. Most importantly, many of the professionals who develop, finance, and invest in these buildings are only a subway ride away. Many of our alumni practice in or near the City and when asked, they willingly take the short trip to campus to share their experiences with our students in various formats such as mentorship breakfasts, speaker lunches, or career panels.  With the wide international exposure of our alumni network, the broad representation of our student body, and excellence of our faculty, we deliver a truly global program experience.
In the classroom we aim to challenge students to develop to the fullest of their intellectual abilities.  We do this with a rigorous and constantly current curriculum that emphasizes the integration of theory and practice and the Center's custom-developed inventory of more than sixty-five reality-based teaching cases.  These cases and the faculty's cutting-edge research in finance and investment contribute uniquely to the classroom experience. Our network of practitioners, who regularly participate in the teaching program, adds invaluable expertise and insight to the learning process. Graduates of the MBA Real Estate Program go on to pursue entrepreneurial endeavors, banking positions, and careers in private equity, investment management, and real estate development. Our alumni hold positions of influence in all sectors of the industry and practice around the world.  In a most immediate sense, real estate alumni are important partners in the Center's success, participating in all aspects of our work and activities.
If you are considering a career in real estate, the combination of our focused and growing curriculum, Columbia Business School's top-ranked MBA training, and the involvement of our broad network of supporters provide an unmatched learning opportunity. We are a hands-on program, and we look forward to helping you achieve your goals.
Sincerely,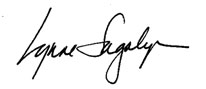 Lynne B. Sagalyn
Earle W. Kazis and Benjamin Schore Professor Emerita
Founding Director, Paul Milstein Center for Real Estate
In Urban Markets, Real Estate Opportunities are Unprecedented
Lynne B. Sagalyn, Earle W. Kazis and Benjamin Schore Professor Emerita, discusses the ever-changing nature of the real estate business, and New York's prominence on the global stage.