Deming Cup Call for Nominations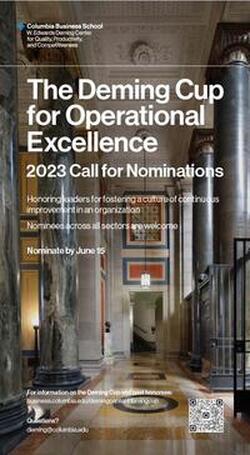 The call for nominations for the 2023 Deming Cup is now open. Please complete the 2023 Nomination Form by June 15. 
If you have questions, please email [email protected].
The W. Edwards Deming Center for Quality, Productivity, and Competitiveness, located within Columbia Business School, promotes operational excellence in business through the development of research, best practices, and strategic planning.