The inaugural Deming Cup Award Dinner took place on October 18th, 2010 at Columbia University's Low Rotunda from 6 to 9 pm. We honor Samuel Palmisano, Chairman, President, and CEO of IBM, for his outstanding contributions in the area of operations. We truly believe his accomplishments are a model to foster operational excellence practices.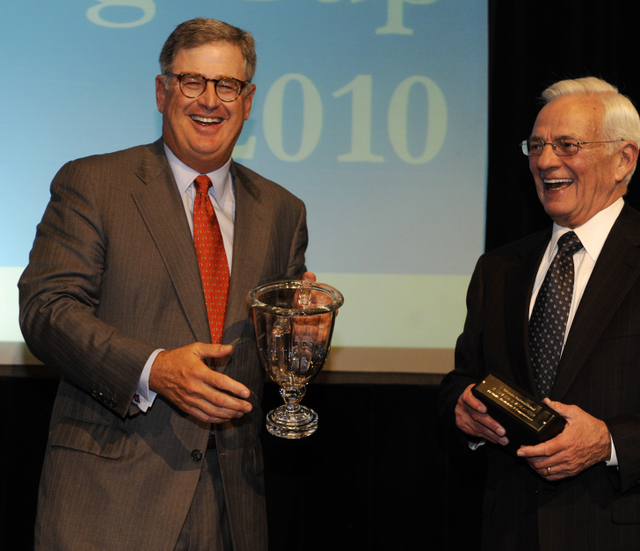 Sam Palmisano is Chairman of the Board, President and CEO of IBM. Mr. Palmisano was appointed to CEO r in March 2002 and Chairman in January 2003. Previously, he served as President and Chief Operating Officer.
He began his career in 1973 in Baltimore, Maryland. Since then, Mr. Palmisano has held a series of leadership positions during his IBM career, including senior vice president for the Enterprise Systems and Personal Systems groups. Mr. Palmisano also played a key role in creating and leading IBM's Global Services, rising to senior vice president, and building the largest and most diversified IT services organization in the industry. He also served as senior managing director of operations for IBM Japan.
Mr. Palmisano is a graduate of Johns Hopkins University. In recognition of his leadership role as Co-Chair of the Council of Competitiveness' National Innovation Initiative, as well as his many business accomplishments, Mr. Palmisano was awarded an Honorary Degree of Doctor of Humane Letters from Rensselaer Polytechnic Institute in September 2005. In July 2006, he was awarded an Honorary Fellowship from the London Business School.
To learn more about the Deming Cup, please email [email protected].