Meyer Feldberg Professor of Business

Marketing Division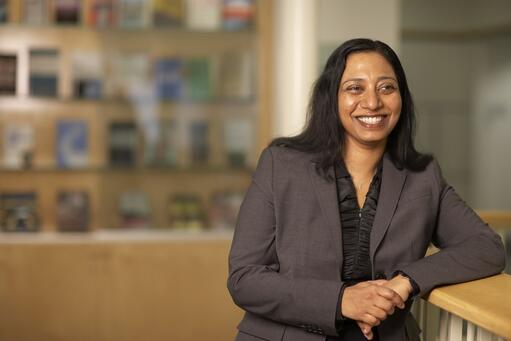 Areas of Expertise

Brand and Product Management, Consumer Behavior, Marketing
Contact

Office: 991 Kravis
Phone: (212) 8543480
E-mail:

[email protected]
Links
Gita V. Johar (PhD NYU 1993; MBA Indian Institute of Management Calcutta 1985) has been on the faculty of Columbia Business School since 1992 and is currently the Meyer Feldberg Professor of Business. She served as the school's inaugural Vice Dean for Diversity, Equity and Inclusion from 2019 to 2021, Faculty Director of Online Initiatives from 2014 to 2017, Senior Vice Dean from 2011 to 2014, and as the inaugural Vice Dean for Research from 2010 to 2011. At the university, Professor Johar served as Chair of the Faculty Steering Committee for the Columbia Global Centers | South Asia in Mumbai from 2015 to 2019 and currently serves on the Provost's Advisory Council for the Enhancement of Faculty Diversity.
Professor Johar served as co-editor of the premier academic journal on consumer behavior, the Journal of Consumer Research from July 2014 to December 2017 and co-edited a 2021 Special Issue of the Journal of Marketing on Better Marketing for a Better World. She is currently the President of the Society for Consumer Psychology (2022–2023). Professor Johar also served on the Global Advisory Board of the Jerome A. Chazen International Institute at Columbia (2020-2021) and currently serves on the Board of Advisors at Asia Initiatives, a nonprofit based in New York. She is also a member of the Morgan Stanley Institute for Inclusion Advisory Board.
Professor Johar's expertise lies in consumer psychology, focusing on consumer identity, beliefs, and persuasion as they relate to branding, advertising, and media and she has published widely in these areas. She has also published cases on consumer adoptions of new products and on marketing and advertising planning. In addition to teaching core marketing classes, Professor Johar has developed and taught electives on design thinking and social innovation and has written cases on consumer adoptions of new products and on marketing and advertising planning. She also teaches courses on Advertising and Branding, Global Immersion: India, Global Immersion: Myanmar, Research Methods, and Consumer Behavior to MBA, Executive MBA and PhD students.
Education

Bachelor of Commerce, Bombay University, 1983; MBA, Indian Institute of Management, Calcutta, 1985; PhD, New York University, 1993
Joined CBS

1992
B8662: Innovate Using Design Thinking
B8721: Global Immersion: Innovation in India
B9508: (PhD) Research Methods
Meaning in the Age of Autonomy: Marketing Autonomous Products to Consumers Who Value Manual Labor