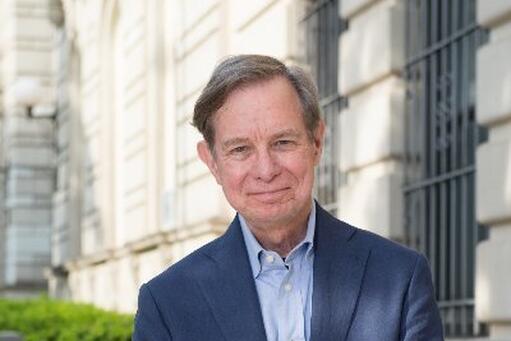 Norman Eig Professor of Business

Marketing Division
Director

Center for the Decision Sciences
Fellow

Association for Psychological Science
Areas of Expertise

Climate Consumer Behavior Decision Making & Negotiations Marketing
Contact

Office: 727 Kravis
Phone: (212) 8545068
E-mail:

[email protected]
Links
Eric Johnson is a faculty member at the Columbia Business School at Columbia University where he is the inaugural holder of the Norman Eig Chair of Business, and Director of the Center for Decision Sciences. His research examines the interface between Behavioral Decision Research, Economics and the decisions made by consumers, managers, and their implications for public policy, markets and marketing. Among other topics, Johnson has explored how the way options are presented to decision-makers affect their choices in areas such as organ donation, the choice of environmentally friendly products, and investments. Prof. Johnson's research and comments have appeared in The New York Times, The Wall Street Journal, Money, Discover, Business Week and The Financial Times, and on The CBS Evening News and National Public Radio. His research has been published in the Science, Psychological Review, Psychological Science, Nature Neuroscience, Harvard Business Review, the Journal of Economic Theory, and many other consumer, economic, marketing and psychology journals. He has co-authored two books: Decision Research: A Field Guide, published by Sage Publications and The Adaptive Decision-Maker published by Cambridge University Press, and is currently working on a book on choice architecture. After graduation from Rutgers University, he received his M.S. and PhD. in Psychology from Carnegie-Mellon University, and was a National Science Foundation postdoctoral fellow at Stanford.
He previously has taught at Carnegie Mellon, was a visiting professor at the Sloan School at MIT, was the inaugural holder of the David W. Hauck Chair in Marketing, and a Professor of Operations and Information Management and Psychology at the University of Pennsylvania. The National Science Foundation, The National Institutes of Health, The Alfred P. Sloan and Russell Sage Foundations, and the Office of Naval Research have supported his research. He was awarded the Distinguished Scientific Contribution Award from the Society for Consumer Psychology, and named a Fellow by the Association for Consumer Research, was awarded an honorary doctorate in Economics from the University of St. Gallen, and is a Fellow of the TIAA-CREF Institute Fellow and the Association for Psychological Science. According to the Institute for Scientific Information, he is one of the most highly cited scholars in Business and Economics. He has been an Associate Editor of the Journal of Consumer Psychology, and is a member of several editorial boards as well as the Senior Editor for Decision Sciences at Behavioral Science and Policy and an Editor at Frontiers in Decision Neuroscience.
Education

BA, Rutgers, 1976; MS, Carnegie Mellon, 1978; PhD, 1980
Joined CBS

1999
New York, NY
:
CaseWorks
, 2011.