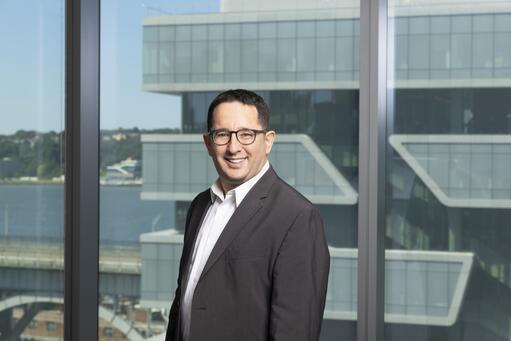 Vice Dean for Research

Dean's Office
Arthur J. Samberg Professor of Business

Marketing Division
Areas of Expertise

AI and Business Analytics Digital Future Initiative Marketing
Contact

Office: 941 Kravis
Phone: (212) 8549024
E-mail:

[email protected]
Professor Netzer's expertise centers on one of the major business challenges of the data-rich environment: developing quantitative methods that leverage data to gain a deeper understanding of customer behavior and guide firms' decisions. He focuses primarily on building statistical and econometric models to measure consumer preferences and understand how customer choices change over time, and across contexts. Most notably, he has developed a framework for managing firms' customer bases through dynamic segmentation. More recently, his research focuses on leveraging unstructured data for business applications.
He is the author of the book Decisions over Decimals.
Professor Netzer published numerous papers in leading scholarly journals. His research won multiple awards including, ISMS Long-term Contribution Award, the John Little Best Paper Award, the Frank Bass Outstanding Dissertation Award, the Society for Consumer Psychology (SCP) Best Paper Award, and the George S. Eccles Research Fund Award. He serves on the editorial board of several leading journals including Marketing Science, Management Science, Journal of Marketing Research, Journal of Marketing, Quantitative Marketing and Economics, and International Journal of Research in Marketing.
Oded teaches several courses including the Core Marketing course, a course on Marketing Research, a course on Developing Quantitative Intuition (QI), a doctoral course on Empirical Models in Marketing, as well as several executive education programs. Professor Netzer has won the Columbia Business School Dean's Award for Teaching Excellence, and the Columbia University GSAC Faculty Mentoring Award to commemorate excellence in the mentoring of Ph.D. students.
Professor Netzer is an Amazon Scholar. Additionally, he frequently consult to Fortune 500 companies and entrepreneurial organization on strategy, data-driven decision making, marketing research and extracting useful information from rich and thin data.
Education

BSc, Technion (Israel Institute of Technology), 1997; MSc, Stanford University, 2002; PhD, 2004
Joined CBS

2004
B5601: Marketing Strategy
B7676: Leading in a Data-Driven World: Developing Quantitative Intuition (QI)
B8693: A Closer Look at the Start-Up Nation
A New Dimension of Customer Management: Measure Customer Routineness