William T. Dillard Professor of Marketing

Marketing Division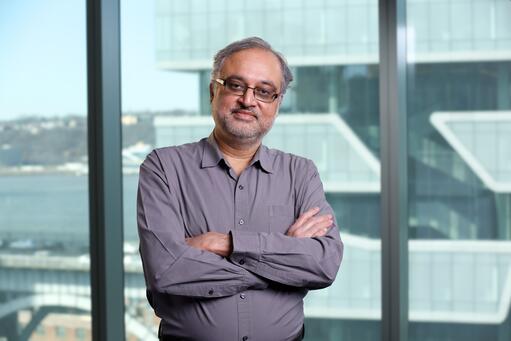 Areas of Expertise

Marketing, Media
Contact

Office: 942 Kravis
Phone: (212) 8543476
E-mail:

[email protected]
Links
Professor Ansari's research addresses customer relationship management, e-commerce personalization and targeting, social network modeling, and Bayesian models of consumer actions. He is currently working on the use of machine learning methods for Big-Data settings in marketing. Prior to joining Columbia, Professor Ansari was at the University of British Columbia, Canada. He has several publications in leading journals in marketing and allied fields. His research has appeared in the Journal of Marketing Research, Marketing Science, Management Science, Quantitative Marketing and Economics, and Psychometrika. Professor Ansari is the recipient of the Paul Green Award from the American Marketing Association (1994) for his work on ecustomization. His research has also been nominated for the O'Dell Award (2005, 2007 and 2012), Paul Green Award (2003 and 2008), the Long-Term Impact Award from the INFORMS Society for Marketing Science (2009), Frank M. Bass Outstanding Dissertation Award, (2014, 2015) and the John D. Little Award (2014). Ansari serves on the editorial board of Marketing Science and the Journal of Marketing Research. Professor Ansari has taught the core marketing course for several years. He currently teaches an elective course on Pricing Strategies for MBA and EMBA students and PhD courses on empirical modeling and Bayesian methods. He is the recipient of the Dean's Award for Teaching Excellence in the Core (2009).
Education

BE, Osmania, India, 1986; PGDM, Indian Institute of Management, Bangalore, 1988; PhD, New York University, 1994
Joined CBS

1996
Type

Newspaper/Magazine Article
. "Dynamic Preference Heterogeneity."
Journal of Marketing Research
. Forthcoming.
B8649: Pricing Strategies
B9615: (PhD) Empirical Models I
B7649: Pricing Strategies
New York
:
Columbia Business School CaseWorks
, 2021.