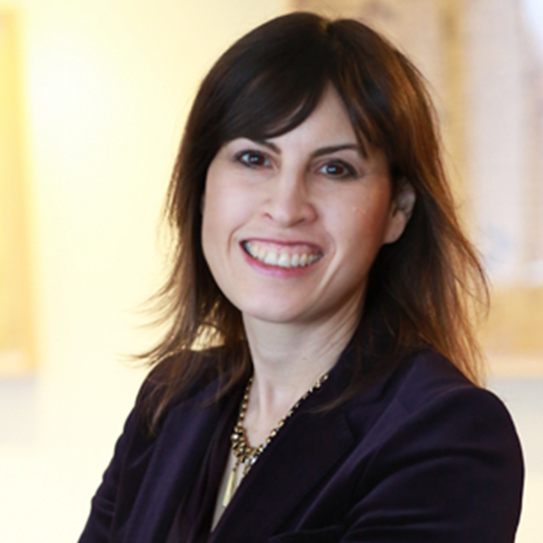 Lenore Kantor '93BUS
President and Chief Launch Officer, Launch Warrior
7 Practical Steps to Launching
There are several important activities on which to focus at every stage of your startup's development—from early conceptualization through launching and scaling. Going through these 7 steps will help you clarify your most important priorities at the outset and provide a frame of reference to guide you over time. Refer back to your initial responses periodically to see if anything has shifted so that you can realign your expectations and move forward with purpose.
Vision: What is your company's guiding mission or north star? Clarify your "why" and what you hope to accomplish over the long term, and use this to guide you. A vision can and should be aspirational—something big and challenging to achieve, but highly motivating. Choose a worthy goal that can make a difference in the world, and use this passion as an ongoing source of inspiration to work towards.
Values: What do you care about? What behaviors, attitudes, skills, and mindset are most important in how you want to approach your work? Use these criteria to vet future partners, investors, and employees. Having shared or complimentary ways of working makes it easier to align with key stakeholders around common goals.
Plan: How will you accomplish your goals? Map out the critical action steps and timeline needed to make it happen. Understanding your key milestones and dependencies will be helpful in evaluating potential challenges that need to be addressed.
Prioritize: What are the top 3 to 5 things you should be working on? It's unrealistic and unproductive to pursue multiple ideas or activities with limited resources. Remember inspiring ideas, but focus your efforts on what matters most right now. Reduce your stress and increase your effectiveness by reminding yourself about the most important actions to move you towards your goals.
Measure: How will you know that you have been successful? Set tangible goals with definable outcomes so you can track your progress. For instance, we will onboard X new clients worth $Y in revenues by Z date. Clearly defined metrics help teams work together more effectively.
Connect: Whom do you need to know to grow? Build your network and identify individuals who can support you and provide guidance in areas where you may lack expertise. These relationships can become a valuable resource for referrals, business development, and other information as you scale. Consider creating an advisory board (formal or informal, paid or unpaid) early on to have a sounding board for business decisions.
Assess: How accurate were your original plans? Reflect periodically on how things are going. Some questions might include:
- Are we focused on the right product/market fit or do we need to shift direction? 
- Did we meet our target metrics and deadlines? 
- Was our initial plan realistic or do we need to build in more time?
- Did investors understand our pitch and was our message clear? 
By starting with a clear vision and values, creating a solid plan with measurable outcomes, and regularly evaluating your progress, you will stay on track to reach your goals. Using your network and soliciting input from others will also help you move forward with valuable perspective. Launching is all about execution, so make progress every day on your most important actions to make your vision a reality.