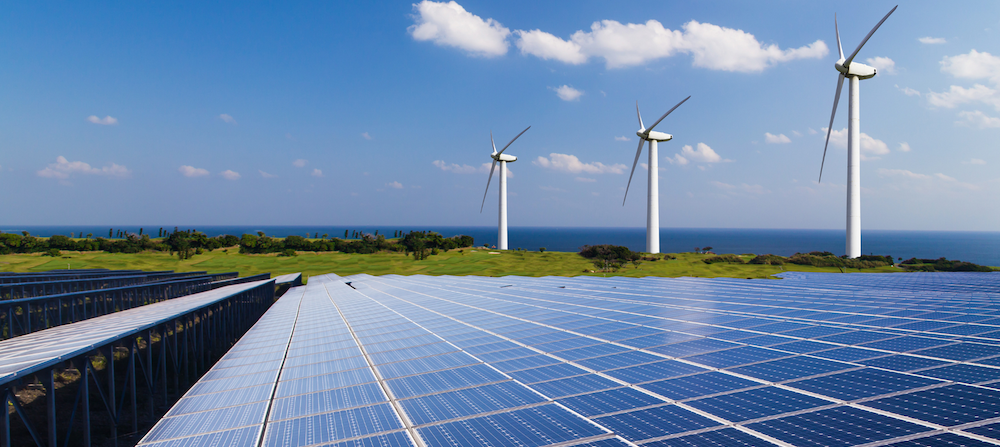 Transition to Net Zero
Friday, May 7, 2021
8:30 a.m.–12:15 p.m. ET
This year's annual "Climate Science & Investment Conference" will examine the global transition to net zero greenhouse gas emissions. How will the transition to net zero affect business strategies? What will be the impact on asset values and share prices? And, most importantly, how will the transition by companies to net zero change the trajectory of emissions to avoid the most dramatic impacts of climate change?
This conference — a joint effort by the Tamer Center for Social Enterprise at Columbia Business School and Columbia Climate School — brings together climate scientists and business leaders to understand how new advances in research and practice can inform investments in specific sectors of the global economy. The forum explores topics that address the value and opportunity of using a science-based approach to inform and guide business and investment decisions.
Agenda
8:30–8:32 a.m.
Welcome Remarks
8:32–9:00 a.m.
 

Jason Bordoff
Director
Center on Global Energy Policy, Columbia University

 

Vicki Hollub
President and CEO
Occidental Petroleum
9:00–9:15 a.m.
Hiro Mizuno
UN Special Envoy;
Former CIO
Japan's Government Pension Investment Fund

 
9:15–9:40 a.m.
 

Nathaniel Keohane
Senior Vice President for Climate
Environmental Defense Fund

 

Melissa Lott (moderator)
Senior Research Scholar
Center on Global Energy Policy

 

David Sandalow
Inaugural Fellow
Center on Global Energy Policy;
Co-director, Energy and Environment Concentration
School of International and Public Affairs at Columbia University



 
9:40–10:00 a.m.
 

Geoffrey Heal
Donald C. Waite III Professor of Social Enterprise
Columbia Business School

 
10:00–10:30 a.m.
10:30–11:15 a.m.
 

Chelle Izzi '04
Executive Director of Distributed Generation
NextEra Energy Resources

 

Rasmus N.D. Skov
Head of Global Sustainability & Markets Communication
Ørsted

 

 

Brian Janous
General Manager of Energy & Renewables
Microsoft
 

 

Bruce Usher (moderator)
Co-director
The Tamer Center for Social Enterprise;
Elizabeth B. Strickler '86 and Mark T. Gallogly '86 Faculty Director, and Professor of Professional Practice
Columbia Business School
11:15 a.m.–12:00 p.m.
12 p.m.
Closing Remarks
 

Geoffrey Heal
Donald C. Waite III Professor of Social Enterprise
Columbia Business School


 

 

Bruce Usher
Co-director
The Tamer Center for Social Enterprise;
Elizabeth B. Strickler '86 and Mark T. Gallogly '86 Faculty Director,
and Professor of Professional Practice
Columbia Business School