In partnership with Columbia CaseWorks, the center develops teaching cases and materials for use in Columbia Business School classrooms. All material is closely tied to and based on the research and expertise of Columbia's world-class faculty. Columbia CaseWorks Cases are available to Columbia Business School faculty and for academic use outside the School.
"Columbia Business School has the advantage of being located in New York City, with a unique concentration of businesses, investors, social enterprises, nonprofits, governmental organizations, and international connections, all of which directly contribute to faculty insights incorporated into classroom teaching."
— Professor Bruce Usher
Featured Case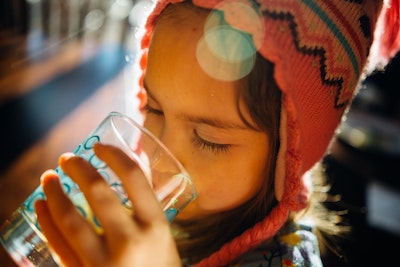 Water.org: Financial Innovation for Impact
Were credit guarantees, in partnership with the International Finance Corporation (IFC), the right path for Water.org to scale its water-related microfinance initiatives in emerging markets?
More Cases
Leadership, Strategy, Culture & Change Management

The Metropolitan Museum of Art: The Shark in the Room

How will a change in leadership at the Metropolitan Museum of Art shift the museum's direction?

In 2008, Philippe de Montebello, who had served as director of the Metropolitan Museum of Art for more than 30 years, announced his retirement. De Montebello was a revered figure with a flair for working with the board of trustees and for creating blockbuster exhibitions. He had also weathered a controversial exhibit, arranged by the museum's curator of modern art, of Damien Hirst's so-called "shark" sculpture, The Physical Impossibility of Death in the Mind of Someone Living. Not long after the shark's installation, de Montello was succeeded by Thomas Campbell, a long-time curator at the Met with a specialty in European tapestry. At a time of financial instability and shifts in museum goers tastes, this appointment appeared a commitment to the status quo. In this case, students explore how this new leader will change the museum's direction.

Out2Play

What are the options for a startup and its founder as she faces the phenomenon known as "Founder's Dilemma"?

Columbia Business School graduate Andrea Wenner was at a crossroads in the fall of 2008 as she and her board considered the longer-term agenda for their successful social enterprise program, Out2Play. Out2Play had raised $17 million, enough to finish construction of 40 playgrounds and permit another 40 to be built throughout the five boroughs of New York City. In this case students consider the options for Wenner and Out2Play as she faces the classic phenomenon known as "Founder's Dilemma."

BP: A Company in Peril?

What role did ineffective leadership at BP Oi l— both at the CEO and board level — play in the 2010 Gulf of Mexico oil spill?

This case discusses the implications for the management team and the Board of BP Oil in the aftermath of the 2010 Gulf of Mexico oil spill. The Gulf disaster raised a series of very challenging, pointed questions for BP's leadership, including the CEO and board of directors, relating to the company's management of risk and safety over the preceding decade. This case asks students to consider if the disaster might have been avoided through better exercises of board control and governance — and what steps the company might take to improve the functioning of its board in the future.

The Wounded Warrior Project in 2016

What steps should Wounded Warrior Project executives and board members take to overcome the PR crisis it faced in early 2016?

In early 2016 several news organizations published pieces alleging that the Wounded Warrior Project and its leadership had spent too lavishly on fundraising events and marketing at the expense of the wounded military veterans it served. This case provides information on the genesis of the WWP, its mission, and its leadership, and asks students to consider if this PR crisis could have been averted — and what the organization can now do to get back on track.

BlocPower: Energizing Urban Neighborhoods

What should the next steps be for an energy startup committed to better living conditions in US inner cities?

BlocPower was founded with a mission to leverage the forces of technology and finance to create clean energy projects and better living conditions for Americans living in inner cities. By 2016 Founder Donnell Baird had articulated a 5-year plan for the organization that would put $1 billion at work for projects in 25-50 cities. Investors from a variety of sources had partnered with BlocPower and helped to fuel its launch, but Baird continued to grapple with strategy, governance, and organizational challenges as the company considered moving forward with a Series A.

A Primer on Organizational Culture

How can business — and business school — leaders help to create a values-driven organizational culture?

All workplaces have one thing in common: each of these organizations has its own unique culture. All organizations use these cultures to socialize their members and guide their behavior and values. Culture may manifest itself in the company's messaging, metaphors, language, or storytelling as well as in formal policies, including how workers are compensated, evaluated, and rewarded within the organization. The most important elements of culture, though, are invisible or even subconscious, including beliefs, rules, assumptions, and attitudes about what is right or wrong. This primer, which includes real-world business scenarios illustrating positive and negative cultural forces, is designed to empower students to become leaders who seek to improve every organization they join.

Michelle Rhee: Radical Reformer of Schools (A)

Is Michelle Rhee, the controversial chancellor of the Washington, D.C. public schools, a successful change agent?

In 2007 Michelle Rhee became chancellor of the Washington, D.C., public schools. A Korean–American from suburban Ohio with several years of experience as a classroom teacher and educational reformer, Rhee had attended private schools and never before run a school district. A self-described "change agent", Rhee determined the core operational areas that needed fixing, and accomplished her short-term objectives: filling principal vacancies and readying schools to open on Opening Day. However, the community organized against Rhee as she set out to accomplish her longer term goals, including the closing of poor-performing schools, the firing of ineffective central office union employees, and the elimination of teacher tenure. This two-part case asks students to consider effective ways to transform a large, complex organization with many stakeholders.

Michelle Rhee: Radical Reformer of Schools (B)

The B case gives an update on events in the Washington, D.C. public school system in 2010.

The Evolution of Change at the Metropolitan Museum of Art

How does a curator at one of the world's leading art museums navigate the path to change?

During his tenure as curator of the Nineteenth-Century, Modern and Contemporary Art department at The Metropolitan Museum of Art, Gary Tinterow implemented numerous initiatives that challenged the organization's status quo. In 2011, the Met struck a deal with the Whitney Museum of American Art to lease their building once the Whitney moved to a new location. In this case, students explore the strategy Tinterow employed to help close this deal with the Whitney and the management challenges that this new opportunity presents.

Brandeis University: Selling Art or the Art of Selling Change?

As a university announces an unexpected plan to close its art museum to offset a budget deficit, how could its president have better handled the controversial decision?

In 2009 Brandeis University was coping with a budget deficit brought on by the global financial crisis, prompting its president and board of trustees to announce the closing of the Rose Art Museum and the sale of its $350 million collection. The news came as an unwelcome surprise to the museum's director and board of overseers, as well as to students and faculty, with many objecting to the lack of transparency in the decision-making process. In this case, students examine how various constituencies might have been involved in the decision and determine how the president's office could have used different approaches in handling the proposal.

Seoul Philharmonic Orchestra

How can the leader of Seoul Philharmonic set the stage for continued success?

After many years of changing leadership, internal conflict, dismal reviews and organizational instability, by early 2008 the Seoul Philharmonic Orchestra appeared to be on the right track. New artistic and business leadership had taken over of the orchestra. Once a floundering juridical organization, SPO had transitioned into an independent foundation. Newly appointed CEO, Pal-Seung Lee, sat alone in his office, listening to Mozart's Violin Concerto No. 4, reflecting on how far SPO has come and, more importantly, what he should do next. Its artistic promise was no longer the question. This case asks students to consider what CEO Lee can do to secure the organization's continued success.

Managing Change at NASA

How should the agency's director navigate the post-space-shuttle era of budget constraints and a potentially earthbound future?

In March 2011, days after the space shuttle Discovery returned from its final mission, NASA's chief administrator held a summit of the agency's top 500 executives. The issue at hand: How should NASA, so long associated with travel to the moon and beyond, chart its path as the space shuttle era comes to an end? Charles Bolden faced a shrinking budget, pressure to enter commercial and international partnerships, and declining support from both the media and the public - a particularly difficult adjustment for NASA's 18,000 workers, who take considerable pride in their organization's history and stature. In this case, students take Bolden's perspective as he grapples with NASA's shifting mandate and uncertain future.

Change Agent "In Waiting"

How can a public sector agency that provides homes for most of a country's population become more innovative and efficient?

In the early years after its founding in 1960, Singapore's public housing authority met the basic shelter needs of about 6 of the country's population. By 2007, it was providing quality homes to more than 80 of the country's 3.7 million residents. In this case, students take the perspective of a recent MBA graduate as she tries to reorganize the housing authority. Students analyze various change initiatives for making the agency more customer-focused, innovative, and efficient.

Henry Silva: Aspiring Change Agent for a Startup Company

What steps would be necessary for a recent Columbia MBA graduate to win over employees and to implement a successful change agenda in an innovative startup energy company?

Henry Silva, a soon-to-be Columbia MBA graduate and aspiring change agent, wrestled with the decision about whether to join New Power LLC, an innovative startup energy company, as the director of special projects. In this new capacity, he would be responsible for the transformation of the company culture with the goal of creating a more dynamic and productive work environment. What steps would be necessary to win over employees and to implement a successful change agenda?

MOOCs: Passing Fad or Higher Ed Revolution?

What is the future of MOOCs, and how will educators respond to the prospect of such far-reaching change?

Massive Online Open Courses (MOOCs) have compelled administrators at institutions of higher learning — and instructors — to consider a new competitive landscape, and possibly a new format for learning. What is the future of MOOCs, and how will educators respond to the prospect of such far-reaching change?
Goals, Objectives, & Measurement

Children's Aid: Transitioning to a Results-Oriented Organization

What tools should newly appointed Children's Aid Society CEO Phoebe Boyer implement to better assess talent and measure program outcomes in order to position the organization for long-term success?

Children's Aid is an independent nonprofit whose mission is "to help children in poverty succeed and thrive." Since her appointment in 2014, President and CEO Phoebe Boyer reorganized divisions, combined programs, raised funds, and expanded HR capabilities. Her next priority was to ensure that new metrics, objectives, and goals were used to strengthen Children's Aid as an effective, efficient driver of social change. In this case students are asked to consider whether these measurement tools will have the intended impact on the internal culture and improve outcomes for its client children and families — and what new opportunities for innovation Children's Aid can leverage moving forward.

New York City Teacher Incentive Program: Agreeing on a Plan

What elements are critical to the design of a teacher incentive program for the City of New York?

After navigating the complex political landscape of the New York City Board of Education, the teacher's union, and the mayor's office, in 2006 the city is ready to launch a pilot program to incentivize teachers. This three-part case provides students with background on what has constituted successful teacher incentive programs in other school systems and the components of New York's pilot program…asking students to analyze the results of New York's program and consider the strengths and weaknesses of its design.

GreenGauge Project

How can project managers at Footprint Inc. resolve conflicts to successfully launch the GreenGauge product for a major client?

In this role-playing exercise, students assume one of three characters, all of whom work for Footprint Inc., a Silicon Valley firm that created a smart-grid energy management tool. The firm's GreenGauge product allows consumers to monitor and control their electricity usage. Leslie DeVito is Footprint's manager of software development; Lee King is project manager; and Pat Moran is project liaison to Falling Water Networks, the company providing the infrastructure. Through these characters, students grapple with leadership and conflict resolution issues as Footprint gets ready to launch GreenGauge for a major client.

Issues in Social Enterprise Accounting: A "Detective" Exercise

How can the structure of accounting balance sheets and income statements help identify social enterprise organizations?

Social enterprises often exhibit different financial characteristics based on how they operate. In this accounting case ten social enterprises, six not-for-profits and four for-profits, are presented. Students take on an accounting "detective" role by examining the accounting balance sheets and income statements of 10 unidentified enterprises and then matching the companies to their accounting structures.
Business Models, Scale-up, & Financing Expansion

The Business Model Canvas - A Useful Tool

How should a business model be developed and communicated to best support the launch of a new venture?

This case lays out the steps for creating a Business Model Canvas (BMC) — a comprehensive and intuitive framework intended to facilitate description and discussion of a new venture idea. Focusing on both the efficiency and value generating aspects of a new business, the model directs the founding team members to consider key aspects of a core model, including the company's value proposition, customer relationships, revenue streams, cost structure, and competitive environment. A variation on the model for nonprofit organizations, a Social Impact BMC, is also presented, adding additional items such as impact metrics. The case includes several real world business examples and asks students to prepare a traditional BMC for the for-profit company (Nespresso) and a Social Impact BMC for the social impact example (ConBody) using the tools outlined in the case.

E+Co: A View from the Boardroom

After 15 years of success, does E+Co, a well-respected clean energy impact investment firm, need to reconsider its business model?

E+Co, an award-winning impact investment focused on the introduction of clean-energy technologies in developing countries, made 287 investments totaling over $45 million since its 1994 inception. However, in 2011 new board members Dan Abbasi, Russell Diamond, and Bruce Usher had concerns about the financial health of E+Co's operations. In this case, students will be asked to review qualitative and quantitative material from the organization's business plan in order to determine whether its business model was fundamentally flawed.

It Took a Village

What entrepreneurial ideas lead Muhammad Yunus to launch Grameen Bank?

In 1977 Dr. Muhammad Yunus launched Grameen Bank in Bangladesh, implementing an innovative strategy to provide very small loans for extremely low-income rural villagers. Within ten years the successful bank was owned by its borrowers and Yunus's concepts helped to launch the global

microfinance movement now providing funds to nearly 100 million borrowers world-wide and making considerable progress reducing the cycle of poverty.

Grameen America: An Approach to Mitigating Poverty in the United States

Can the lending model created by Grameen Bank to serve the poor in developing countries help the poor and unbanked in the United States?

Grameen America, an independent not-for-profit organization using Grameen Bank's lending methodology and expertise, was launched in 2008 in Queens, New York. It targeted the growing segment of the US population which was underserved by traditional financial institutions. What changes, if any, would Grameen America need to make in applying Grameen's business model to the US market? And what were its prospects for future growth?

Elevated Innovation: Urban Entrepreneurship and New York City's High Line

How did two novice entrepreneurs meet the myriad of challenges presented by the creation of New York City's High Line?

Successful entrepreneurship cuts across for-profit and social ventures when it entails public-private partnerships. Developing a new public space in New York City, with its numerous challenges, regulatory maze, budgetary constraints, and political minefields, is not for the feint-hearted. Two novices, Robert Hammond and Joshua David, took on the task and over a decade transformed a section of Manhattan by creating one of the world's most interesting new urban landmarks, the High Line. With visitor counts far above any early estimates, the founders must develop new approaches to accommodate the crowds attracted to their park, while continuing to build additional space. This case asks students to consider the execution skills and tools Hammond and David employed to turn the dilapidated rail line into a commercial success — and how they might approach their new challenge of being "too successful"?

Modern Urban Mobility: Bicycle Sharing For New York City?

Given the financial and operational challenges, is it possible to devise a sustainable bicycle sharing program in New York City?

As the world tries to utilize its resources more efficiently, bicycle sharing, the community use of public bicycles by commuters, tourists, and local residents, has taken hold in several large cities. However, will bicycle sharing work in New York City with its numerous constituencies, financial challenges, and aging infrastructure? This case asks students to consider the risks an entrepreneur would encounter in attempting to launch a bicycle sharing program in New York City and what business model would help to mitigate those risks.

TransFair USA in 2006: How to Finance Growth?

How should an expanding nonprofit without access to venture capital or angel investors finance its growth?

TransFair USA, a not-for-profit organization based in Oakland, California, awards the Fair Trade CertifiedTM designation for products sold in the US. By 2006, TransFair was working with 500 licensees,

including sellers of cocoa, sugar, and tea. Paul Rice, TransFair's CEO, believes the organization has a moral obligation to grow as quickly as possible. Raising grant money has been difficult, and the organization, which already has $2 million in outstanding loans, might not be able to handle additional debt payments. In this case, students learn about the strategies and instruments used by nonprofits to fund growth while remaining financially responsible.

Busy Internet

How should an African entrepreneur plan for his tech startup's launch and expansion?

An entrepreneur was eager to launch BusyInternet, a startup providing cybercafés, office space, business service centers, restaurants, and bars in Ghana. Case A of this two-part case presents the business plan for the company and asks students to consider: To whom should the entrepreneur turn to raise the capital? Should he focus on those investors motivated by social as well as financial returns? Should he approach traditional private equity funds, or should he try to raise money from local funds based in Africa? In case B, students are asked to consider whether BusyInternet, after a very successful launch, should focus on expanding within Ghana or open offices in other African countries.

Kingo: Growth Opportunities in Off-Grid Renewable Energy

What should the expansion strategy be for Guatemala-based Kingo, a provider of off-grid renewable energy?

Co-founded in 2013 by Juan Fermín Rodríguez and Matías de Tezanos, Guatemala-based Kingo provided off-grid renewable energy to people living without electric power. Its primary product was an innovative solar panel unit, called a solar home system (SHS), installed on the roof of each customer's house. Employing an Energy-as-a-Service model, Kingo owned the SHS units and installed them free of charge. The customer paid daily, weekly, or monthly for a code to unlock the unit. Kingo was responsible for maintaining the unit and replacing it with a new version every four years at no cost to the customer. After a successful pilot program, Kingo launched commercially in Petén, Guatemala's largest region, in 2015. By 2017 the co-founders believed Kingo was about to enter into a hypergrowth mode and considered three options for expansion: organic growth in Central America; franchise opportunities in South Africa, and; joint venture opportunities in Colombia. In this case students are provided with data on energy delivery methods, Kingo's funding, and Kingo's growth projections — and are asked to consider the optimal growth strategy for the company, its investors, and its potential customers.

MyAgro: Planting the Seeds of Opportunity

What path should the nonprofit organization myAgro take to ensure its continued growth in support of African smallholder farmers?

Smallholder farmers make up 80 pecent of the world's poorest people. Founded in 2011, myAgro uses a mobile layaway savings model that enables smallholder farmers in West Africa to invest their own funds in high-quality seed, fertilizer, and agricultural training to increase their harvests and income. With a business model that utilizes a mobile layaway plan — allowing farmers to save earnings from harvest time to reinvest in planting season — the organization launched a test program in Mali in 2012, later

expanding into neighboring Senegal. By 2018, myAgro served 46,000 farmers and raised their income by $104 per farmer. With the positive results experienced in Mali and Senegal, myAgro was approached by the Aga Kahn Foundation to partner with them on a program in West Africa, in Tanzania. With a "North Star" goal to reach one million farmers by 2025, my Agro considered its best path forward: whether to focus on economies of scale in its existing territories or to partner with other organizations to expand into other countries.

EasyPay: An Alternative Loan for the Underbanked

Opportunity Fund's small business lending program had historically offered only a traditional installment loan product — would its new EasyPay product offer more opportunities to scale?

Opportunity Fund is a California-based community development financial institution (CDFI) with three primary business lines: small business lending, real estate investing, and microsavings. The firm was about to launch EasyPay, an alternative loan with payments collected on a daily basis. Would EasyPay offer more opportunities to scale than Opportunity Fund's traditional installment loan product?

A-List Education: Building on Initial Success

How should a provider of educational materials for test preparation — a commercial business with a social mission — finance its expansion into technology-based products?

A-List Education, a test preparation business serving both the traditional market and students who typically do not have access to such services, considered how to scale up. Management believed its best route for scalable growth was to expand its offerings in technology-based products for mass distribution. In this case, students are asked to consider the company's business model, the required investment for its intended expansion, and the best route to finance these future plans.

Frogtek: Mobile Technology for Micro-Retailing

Which operational strategy will take a seed-funded technology venture beyond its prototype phase?

Founded by Columbia Business School classmates, Frogtek was created as a technology business with a social mission: to help micro-retailers in Latin America improve their operations through applications loaded onto mobile phones. While the market was large - 400,000 micro-retailers operated in Colombia alone - and store owners appeared interested in the service, the right approach was far from clear. The company's founders struggled with questions such as how to distribute the mobile applications and how much to charge the generally low-income store owners. In this case students work on an operational strategy for the seed-funded startup after examining its business plan, social goals, market opportunity, and competitive environment.

A Primer on Bankruptcy

What options do US consumers have when experiencing personal debt issues?

This primer was developed for the ReEntry Acceleration Program (REAP) Immersion. The primer provides an overview of bankruptcy and credit counseling options for consumers.
Expansion Strategies: Marketing & Operations

BioLite: The Little Stove that Could?

What is the best launch strategy for a new product concept with the potential to serve two distinct, well defined markets?

BioLite, a New York-based startup, had pursued the development of two products: a CampStove for developed markets and a HomeStove for emerging markets. These products were unique in their ability to burn common wood sources in a cleaner, more energy efficient manner and perhaps their capability to create additional electrical energy that could be used to power an external device (e.g., a phone, LED lights) via a USB port. This case asks students to analyze detailed market data and pro forma financials in order to gain insight into the myriad of issues that must be considered when launching a new product — including product and market selection, corporate structure, ability to attract venture capital, and adherence to the mission of the company's founders.

Byrraju Foundation: SWEET Water Project

How should a foundation market its water purification initiative in rural India?

In 2008, the Byrraju Foundation, an organization that provides self-sustaining services in Indian villages, was operating more than 50 water purification plants in the rural Andhra Pradesh region. However, almost five years after the launch of the foundation's SWEET Water Project, less than half of the residents of its targeted villages were drinking Byrraju water on a regular basis. The need for purified water was clear: studies showed that 80 percent of the illnesses in Andhra Pradesh were caused by contaminated water. In this case, students develop a marketing strategy to raise the profile of the SWEET initiative, and increase its penetration rates among villagers.

Dial 1298 for Ambulance: Marketing EMS in Mumbai

A startup social venture provides emergency medical care in Mumbai, but how can it raise its profile among those who need it most?

In 2002, five social entrepreneurs launched Ziqitza Health care, a for-profit company based in Mumbai, with the goal of providing accessible, high-quality emergency medical care. The initiative, which became known as Dial 1298 for Ambulance, gained support and a $1.5 million investment from the Acumen Fund. Though 1298 expanded rapidly, it needed a sharper marketing strategy, and in particular, a way of increasing its usage rate among the poorest residents of Mumbai. In this case, students take the perspective of Jane Harmon, a one-year Acumen Fund marketing fellow placed with 1298, who has been asked to develop a strategy for how to improve the service's usage rate within this targeted demographic.

LifeSpring Hospitals

As this maternal health care company scales up, what marketing plan can it use to best reach its target population of low-income women in India?

LifeSpring Hospitals is a maternal health care company in India that serves customers from the bottom 70 of the country's income pyramid. LifeSpring's target customers have low literacy and limited access to mainstream media, place high value on services' proven track record in their home communities, and rely on word-of-mouth for health care information and referrals. The company's marketing strategy has focused heavily on sending outreach workers into the communities surrounding its centers. LifeSpring plans to expand its number of hospitals from six in 2009 to 150 in 2012. In this case, students view video interviews with LifeSpring employees, and review advertising pricing and hospital statistics so as to determine what marketing plan LifeSpring can use to continue to reach its target population even as the company expands dramatically.

Launching Mobile Financial Services in Myanmar: The Case of Ooredoo

What mobile financial services should a global telecom provider offer to a customer base that is just gaining access to large scale cellphone use?

In June 2013 Ooredoo was awarded one of two telecommunication licenses to operate in Myanmar — where cellphone penetration was less than 10 percent. Less than 18 months later, Ooredoo launched voice and data services. This case includes information on the global telecom industry, focusing on services unique to developing countries, and asks students to consider how and when Ooredoo should launch mobile financial services in the country.

Research Note: Sanitary Protection Issues and Opportunities in Emerging Markets

Do emerging markets present a viable growth opportunity for sanitary protection products manufactured by multinational CPG firms?

Lack of adequate sanitary protection, especially for women in developing markets, is increasingly viewed as an issue of human rights and gender inequality as well as an important factor slowing economic development. As the developed markets for sanitary protection products in North America, Western Europe, and Japan are shrinking in size as birth rates decline and populations age, multinational firms see future growth for these products in emerging markets. This Research Note describes the cultural and economic factors that contribute to the use of sanitary protection products in developing countries, and asks students to consider the global growth opportunities.

The Ad Council and AdoptUsKids: Seeking an Innovative Advertising Strategy

What advertising strategy would motivate potential parents to adopt a foster child — a step that would undoubtedly have an impact on the rest of their lives?

In 2003, the Advertising Council commissioned Kirshenbaum Bond and Partners to develop a pro bono advertising campaign for AdoptUsKids to help find permanent homes for the nation's 100,000 children in foster care. After conducting their own field research, KBP determined the long-standing approach to adoption advertising — emphasizing the neediness of the children — was ineffective. This online case engages students in the field research, strategy formulation, and creative development of the campaign via email exchanges between the adoption agency, advertising agency, and Advertising Council.

Leading the Social Venture Startup: An Operational Crisis at Pigeonly

How should Pigeonly — a tech startup providing affordable communications options to loved ones of incarcerated individuals — respond to an unexpected operational crisis?

Pigeonly was launched in 2012 as an affordable technology provider serving the incarcerated population. Growing out of his own 5-year experience as an inmate, Founder Frederick Hutson created a business model, launch plan, and corporate mission statement: to create easy, affordable mail and telephone services to better connect the 2.3 million people incarcerated in America to their loved ones. A for-profit company with a social mission, Pigeonly overcame the complexities of dealing with the US prison system and grew quickly: by 2015, its operations supported on average two million minutes of phone time and 250,000 photos sent every month. In 2016 Hutson learned that its key photo supplier was going out of business. This case provides students with data on the US prison population, the cost of available communications services, and details about Pigeonly's own business model and asks them to consider how Hutson should respond to its operational crisis.

ILUMÉXICO: A Built-for-Assembly Supply Chain Strategy

How should the Mexican social enterprise firm ILUMÉXICO restructure its procurement and inventory management system in order to more efficiently serve its mission to "combat poverty through electricity"?

ILUMÉXICO is a Mexican social enterprise organization with a mission to "combat poverty through electricity" by providing access to energy for marginalized, rural areas in Mexico. The firm's business model is to finance, manufacture, and distribute its products (which include a Household Solar Home System and an Electric Solar Fence for livestock management) to these underserved communities. Seven years after its founding, management is seeking to improve its "built-for-assembly" supply chain strategy. This case provides students with data on the need/demand for ILUMÉXICO's services, a description of its products, and the challenges presented by its current supply process — and asks them to evaluate how best to restructure ILUMÉXICO's procurement and inventory management system.

VerTerra

How should a startup structure a survey that will result in meaningful data from a conjoint analysis?

Columbia Business School student Michael Dwork found inspiration for his startup VerTerra during a trip to India, when he watched a woman create a plate out of leaves. Dwork realized US consumers might be willing to pay for disposable dinnerware that was both ecologically sound and chemical-free, unlike other disposables created with plastics or chemicals. Seeking to nail down the price sensitivity and product preferences of potential customers, Dwork wanted to design a conjoint analysis questionnaire that would produce meaningful results. In this case students examine VerTerra's target market, a focus group guide, and a draft of a conjoint questionnaire to consider how best to design the survey.

From Pioneer to Pariah: SunEdison, Inc., and the Global Solar Photovoltaics Industry

How did Sun Edison's business model, emulated by an entire industry, prove unsuccessful for the organization that originated it?

Founded in 2003, SunEdison, Inc. was a solar energy company with a revolutionary business model whereby the company financed the capital-intensive installations in exchange for the customer's steady payments for electricity generated by the system over its 20-year life. Most solar energy companies followed SunEdison's lead and began to finance PV installations. While near the end of the decade, SunEdison had grown to be the largest solar energy company in North America, its revenue growth ultimately flattened, and its lack of cash reserves prevented it from making key acquisitions. What factors led to SunEdison's precipitous fall after its meteoric rise?

Equity Bank: The Real Thing?

How had a Kenyan bank catering to the poor expanded so quickly, and could the financial institution continue growing after a post-2007 slowdown?

It seemed almost too good to be true: over a six-year period, Kenya's Equity Bank had grown its assets more than twentyfold and reached 5.9 million customers from fewer than half a million. Behind the bank's growth was a charismatic chief executive, who had a mission to provide banking to poor clients. His strategy was supported by technology investments, allowing the bank to expand services such as mobile banking and ATMs. But growth had slowed after 2007, prompting questions about whether Equity Bank had hit a saturation point amid a tough competitive landscape. In this case students examine Equity Bank's financial statements, the Kenyan banking industry, and the bank's culture to examine the implications of this slowdown and how it might impact the bank's strategy going forward.
Capital for Good: Impact Investing and Sustainable Finance

Water.org: Financial Innovation for Impact

Were credit guarantees, in partnership with the International Finance Corporation (IFC), the right path for Water.org to scale its water-related microfinance initiatives in emerging markets?

In 2019 Water.org, a global nonprofit organization with a mission to improve access to safe water and sanitation, was considering a partnership with the International Finance Corporation to use credit guarantees as a means of scaling its microfinance initiatives in emerging markets. Since its founding ten years prior, Water.org had catalyzed financing of more than 5 million loans totaling $2.1 billion through 129 microfinance financial institutions, serving over 25 million people in 13 different countries. The IFC credit guarantee would offer the opportunity for significant market reach via funding from commercial banks, a channel the organization had not yet tapped into. However, the IFC proposal raised important questions for Water.org President Jennifer Tisdel Schorsch, who was concerned, among other things, that banks might get hooked on the guarantees and refuse to offer future water loans without them. This case provides background on the importance of global clean water initiatives, Water.org's unique microfinancing program (WaterCredit), and its fund for impact investors (WaterEquity )— and asks students to consider whether credit guarantees presented the best path to the organization's expanded reach.

IFMR Capital: Securitizing Microloans for Non-Bank Investors

How would IFMR Capital convince a traditional class of capital market investors to invest in securitized microloans?

In 2009 IFMR Capital sought to create new funding options for microfinance institutions by using a structured finance approach to attract a new class of capital market investors, including pension funds, bank treasury desks, mutual funds, and private wealth financiers. But what financial structure would be most attractive to these nonbank funders? Would the existing market infrastructure be sufficient to support the new financial structure? How would IFMR Capital ensure that the interests of all participants were aligned correctly? Would microloan securitization be scalable? In this case, students analyze the components of the launch of IFMR Trust Pioneer II to answer these questions.

Root Capital: Investment in the Developing World

What is the best way for an organization committed to impact investing in developing countries to expand its reach?

Root Capital provided financing for small farm cooperatives and rural businesses in the developing world. In 2009, much of Root's funding was from foundations and donors, which kept the organization's cost of capital low. This case, which includes background on impact investing, material on Root's business model, and key performance indicators for the organization, asks students to consider Root's best strategy for future growth.

Investing in Financial Inclusion & the Bottom of the Pyramid

How should an investment associate select the best investment from among the three short-listed potential investments for the firm's financial inclusion fund?

David Morningside had just started his new job as an investment associate at Columbia Impact Capital (CIC), an impact venture fund with a sterling reputation for investing in high-growth, high-impact social enterprises around the world. He was asked for his input on the three companies under consideration. CIC's most recent fund was thematically focused on solutions in the financial inclusion space. After perusing some data on the three investment opportunities, Morningside was struck by the range of solutions they offered including digital payments in East Africa, wealth management and advisory services for India's rural poor, and a mobile micro-insurer with global scale. Each of the three companies could create returns for the fund's investors and meaningfully improve the lives of some of the world's very poorest people, but CIC only had sufficient uncommitted capital to make a single investment before closing the current fund.

Partners for the Common Good and the First Book Marketplace

As a national nonprofit loan fund considers investing in an online book marketplace, what risks should be considered and how might they be mitigated?

Partners for the Common Good (PCG), a US Department of Treasury certified community development financial institution, had received a loan request from First Book Marketplace (FBM), an organization which sold books at discounted prices to community programs serving low-income children. While PCG was impressed with FBM's mission, FBM needed to demonstrate it could operate successfully and repay the loan. In this case students examine FBM's loan application, from the perspective of an underwriter and loan committee member, to determine how to mitigate risks through loan terms.

Pattern Energy and the YieldCo Sector

Are YieldCos a long-term viable source of capital for the renewable sector?

In 2009, Riverstone Holdings, a private equity firm focused on investments in the energy and power sectors, acquired a portfolio of North American wind farms, forming Pattern Energy Group. In 2013, Riverstone placed Pattern's portfolio of completed and nearly completed operating assets into a "YieldCo," a portfolio of contracted power infrastructure assets structured as an independent public company with a large percentage of its earnings paid out to investors in the form of a dividend. Pattern's share price performed well through the summer of 2015, when the entire YieldCo sector experienced a severe downturn. This case explores the background of the YieldCo sector in general and the structure of Pattern in particular and asks students to consider whether investors will regain their appetite for YieldCos as a long term investment in the renewable sector.

The Jersey-Atlantic Wind Farm

How should a firm with the stated goal of identifying and developing renewable energy projects determine the potential financial returns of a wind farm project?

Community Energy Inc. was founded in 1999 with the goal of developing the United States' renewable energy supply. In 2003 Eric Blank, cofounder and executive vice president of CEI, considers a proposal for an Atlantic County wind farm. Though the proposal clearly fit within the firm's strategy of identifying and developing renewable energy projects that could generate attractive financial returns, coastal wind farms were nonexistent in the United States in 2003. In this case, students analyze the supporting data for this project proposal in order to determine both the potential financial rewards and associated risks.

SunCulture: The Opportunity and Challenge of Investing in Kenya

Did SunCulture, a company that produced and sold solar-powered water pumps to Kenyan farmers represent a good investment opportunity for the PanAfrican Investment Company?

In 2015 the PanAfrican Investment Company, a New York-based venture capital fund focused on making impactful investments across Africa, considered investing in SunCulture. SunCulture, an early stage startup in Kenya that produced and sold solar-powered water pumps to famers, was looking to sell a 20 percent equity interest in order to raise $750,000 — $1 million. Despite having won a number of high-profile awards, SunCulture had taken on a family loan but had yet to raise any third-party investment funding. Although PIC was interested in the company, there remained significant challenges, including SunCulture's historical dependence on grant funding and the relatively high price of its product. This case presents students with information about the country, the product offering, the competitive environment, and historical company financials, asking them to consider how PIC should vet SunCulture — taking into account both the opportunity for impact and the challenges to overcome — in order to determine whether it represented a viable investment.

Shift Capital: Transforming the Kensington Neighborhood

Can Shift Capital raise the $25 million additional funding it needs to keep its real estate development plans on track for a blighted Philadelphia neighborhood?

Shift Capital was a social impact real estate firm seeking to positively change underserved urban neighborhoods while producing attractive returns for investors. In January 2018 the organization had raised $25 million to date to support the transformation of the economically and socially challenged Kensington neighborhood of Philadelphia; however, another $25 million had to be found as quickly as possible in order to move forward with development plans. In this case students are asked to consider the investor concerns that must be overcome in order to attract enough capital to close the fund: Were investors worried about the risk of investing in such a downtrodden neighborhood? Or was it the perception that Shift's target returns were too low or would take too long?

BancoSol

How does a Citibank loan officer calculate the risk of a loan to a seemingly successful Bolivian bank - whose clients are some of the poorest people in one of the poorest countries on the face of the earth?

In 1997 a Citibank lending officer encountered an atypical loan application that proposed the securitization of a portfolio of small loans from Bolivia, a poor South American country. The bank offering the transaction was Banco Solidario S.A. of Bolivia (BancoSol). It had only been formed in 1992, yet by 1997 its 85,000 borrowers represented nearly 30 of the customers serviced by the entire Bolivian banking system. It seemed to defy economies of scale: despite having an average loan size of only $828, BancoSol appeared to be one of the most profitable banks in South America. In this case, students are asked to examine Bolivian economic statistics, Banco Sol client profiles, the terms and conditions of typical Banco Sol loan contracts, and Banco Sol's operation statistics and financial statements in order to determine the associated risk of granting such a loan.

Kalamata Capital

What path to growth should this alternate lending institution follow?

Steven Mandis, Wall Street veteran and Chairman of Kalamata Capital LLC, discusses the business model for Kalamata, a provider of small business loans. This case provides students with an industry perspective and asks them to consider whether Kalamata should expand going forward.

Drop the Debt? Dilemmas Confronting the Design of Development Aid and Debt Relief

How should the World Bank and IMF defend their decision to forgive the debts of the poorest countries?

It is 2005, and the World Bank and International Monetary Fund are about to announce what will prove to be a controversial agreement: the cancellation of debts held by Heavily Indebted Poor Countries (HIPC) with few resources. Leaders at the Bank and IMF hope that many anti-poverty activists will support their plan, yet they are also anticipating a backlash from across the political spectrum. In this case, students confront the ethical, moral, and practical questions of debt forgiveness, and evaluate the success of past and recent development proposals to eliminate global poverty.
ESG investing, CSR, & Sustainability / Climate Change

Citigroup and the Equator Principles

What are the incentives, costs, and risks of adopting guidelines for corporate social responsibility?

Financial institutions have long faced criticism from activists and shareholders for providing funding for projects that have negative impacts on society and the environment. In response, many of the world's largest banks, led by Citigroup, independently developed and have pledged their support of the Equator Principles, a set of voluntary guidelines for socially ethical behavior. Is this a sufficient and effective response to managing the impacts of project financing activities? This case focuses on Citigroup's experience with the Equator Principles and examines the bank's motivations, costs, and risks, and whether similar initiatives would work in other industries.

Stanford Dumps Coal

What will be the longer term impact of Stanford University's decision to divest its endowment's holdings in companies that produce coal?

In May 2014 Stanford University announced that it would no longer directly invest in coal mining companies. This case summarizes the objectives of the Fossil Free movement — both at Stanford and at other universities — that gave rise to this decision, and asks students to consider how this decision might impact the earnings of Stanford's endowment as well as the broader implications such decisions might have on climate change issues.

The Norwegian Government Pension Fund: The Divestiture of Wal-Mart Stores Inc.

What is the cost of ethical investing?

In 2006, Norway's Ministry of Finance announced it would exclude Wal-Mart Stores Inc. from its government pension fund, citing the company's "serious/systematic violations of human rights and labor rights." Norway's fund, one of the largest sovereign pension funds, owned more than 6 million Wal-Mart shares at the time, as well as 8 million shares of Wal-Mart de Mexico, all of which it divested. This case teaches students about the complex issues raised by socially responsible investing, such as the merits of taking an activist approach, the responsibility of corporations for actions of its suppliers, and the difficulties of obtaining cost-efficient information.

Greening Goliath: Developing a Shareholder Engagement Strategy for Emerson Electric

How can institutional shareholders engage with companies on their ESG strategies?

Tim Smith, director of ESG shareowner engagement at Walden Asset Management, had already drafted one resolution on behalf of Emerson Electric shareholders requesting a detailed sustainability report from the company. Yet this resolution, and subsequent cordial meetings with management, had not yielded any results. This case provides students with background on how shareholders can use their leverage to create beneficial social change — and asks them to weigh in on what Smith's next steps with Emerson might be.

Urban Outfitters: Shareholder Advocacy and the Hipster Hyper-Capitalist

Can Urban Outfitters be persuaded to join other manufacturers in establishing best practices for its factories in developing countries?

In response to the 2013 Rana Plaza disaster in Bangladesh, where a collapsed factory building led to the death of more than a thousand garment workers, many Western retailers joined forces to address unsafe working conditions in countries where they outsourced their manufacturing. Hipster clothing and furniture retailer Urban Outfitters, however, refused to join this movement. This case provides students with background on the rise of "fast fashion" and the economics of outsourcing — and asks them to consider how Urban Outfitters might be persuaded to support the movement to improve working conditions in factories in developing countries.

ArcelorMittal's Mining Project in Liberia: Balancing CSR and Financial Returns

When a war-damaged developing country asks to review a contract with the world's largest steel company, what financial and corporate social responsibility issues come into play?

In 2006, war-damaged Liberia elected a new leader, Ellen Johnson Sirleaf, whose goal was to review all concession contracts awarded by the country's previous interim government. These contracts included a mining deal signed with ArcelorMittal, the world's largest steel company. The project was beset with challenges and would require a significant investment; ArcelorMittal needed to weigh the pros and cons carefully before deciding either to walk away or to negotiate sticking points such as whether to cede ownership of mining-related infrastructure. In this case students examine Liberian economic data, financial details for the project, steel pricing and demand as well as implications for ArcelorMittal's corporate social responsibility in considering negotiating strategies for both sides.

Caught in the System: Felipe Montez and Concerns about the Global Supply Chain

What action should a junior manager take when he discovers poor working conditions at his company's South China supplier?

A new purchasing director and product designer, Felipe Montez, is hired by a Spanish maker of personal electronics. The company has long outsourced elements of its manufacturing to China, but no one from headquarters has ever visited the factories where its goods are produced. When Montez makes the trip, he discovers that workers at one factory, many of whom are very young, are subjected to unsafe and unhealthy working conditions. Montez's manager does not want to make any changes that might result in higher prices. This case teaches students how to explore this complex problem in the global supply chain and how a junior staff member might prudently take action.

Parker Petroleum in Jumandia

How should a US oil company handle opposition to a new refinery in a developing country?

A US-based oil company has operated in a developing country for the last decade. It wants to start work on a new refinery that is important for the company's growth. But local residents are angry about prior instances of pollution and are concerned about the depletion of their country's natural resources. In this case, students learn about problems of corporate social responsibility as they consider questions including: Which issues and stakeholders should the company address, and why? Could the local community or the environment benefit in any way from the company's presence?

Parker Petroleum in Crisis

How should a board respond to allegations of executive misconduct and environmental damage, on top of pressure from an activist shareholder?

Parker Petroleum's board has given a special task force 24 hours to come up with solutions to trouble on several fronts. Plans for investing $4 billion in a new petroleum refinery in Jumandia are at risk after local residents rioted, alleging environmental damage. Political pressure is also heating up after Jumandia's opposition candidate claimed Parker's CEO was complicit in a $5 million bribe paid to the country's current regime. At the same time, an activist hedge fund has bought 15 of Parker's stock and is pressuring the company to exit its Jumandian investments. In this case students take on the special task force's challenge to make recommendations on how the board should deal with the crises.

Cheyef Halak: Driving Social Change in Lebanon

How can a television station and advertising agency in Lebanon team up to impact social change in their country?

In 2011, Lebanese television station LBCI partnered with Impact BBDO to develop Cheyef Halak, a marketing and social media program that aimed to create meaningful social change in Lebanon. The first campaign, which targeted the chaos of road traffic in Lebanon, captured the imagination of the Lebanese population. But how should the impact of the campaign be measured? And what were the linkages between the traditional advertising venues and the social media that were employed? This case includes videos of the television campaign, excerpts from the social media campaign, and associated tracking data to analyze the success of the campaign from a qualitative and quantitative perspective.

Yuhan Kimberly: "Keep Korea Green"

Should a company with a 25-year old corporate social responsibility strategy reinvent its campaign or create a completely new one?

As head of Yuhan-Kimberly's corporate communications, Lee Eun-wook was worried about its corporate social responsibility (CSR) campaign, "Keep Korea Green." While the company was one of the first South Korean businesses to craft an environmental strategy, more companies had jumped on the bandwagon, making it difficult for consumers to identify authentic campaigns. Yuhan-Kimberly had also faced criticism that its campaign was a cynical effort to make amends for the environmental damage caused by its diapers, tissues, and other products. Lee Eun-wook wished to tie the debut of new products to its CSR campaign, and wondered whether a new flagship strategy was called for. In this case students study Yuhan-Kimberly' s financial performance, product portfolio, and its CSR strategy before considering which direction the company might take.

Impossible Foods: Fighting Climate Change with Plant-Based Meat

Can Impossible Foods change the way meat is produced on a large enough scale to make a serious inroad in the battle against climate change?

Patrick Brown, an accomplished biochemist with a passion to fight climate change by making meat from plants, launched Impossible Foods in July 2011. Impossible Foods introduced its first product, the plant-based Impossible Burger, in 2016. Three years later, the burger was available in 17,000 restaurants in the United States and in selected food stores on the East and West coasts of the country. Brown planned to extend the same process to other forms of meat, and beyond. By the end of 2019, Impossible Foods had raised $750 million in funding and had an estimated value as high as $5 billion. However, CEO and founder Patrick Brown was focused on a more far-reaching goal: to eliminate animal agriculture by 2035. His mission was to change how meat was produced and consumed in order to make a serious contribution to curbing climate change while helping to meet the increasing worldwide demand for all food. Brown calculated that to achieve this goal, Impossible Foods would need to double its 2019 sales and production numbers each year for roughly 15 years. This case presents background on agriculture and climate change and the case both for and against plant-based meat—and asks students to consider whether Impossible Foods can meet the production demands, competitive threats, and sales and marketing challenges in order to be a serious player in the fight to battle climate change.

Etsy: Social Values and Financial Discipline

Is it possible for Etsy to remain true to its founders' commitment to social values once it became a public corporation?

Etsy, founded on a promise to "do good" and to "keep commerce human", was conceived as an economical, mutually beneficial way for buyers and sellers of handcrafted goods to do business. The company went public in 2016 and two years later, after bringing on new management, Etsy raised the fees it levied on transactions, a move that significantly boosted its stock price. In this case, students are asked to consider whether Etsy's financial policy shifts were antithetical to its stated mission — and whether companies with a social mission can serve both their social values and the profit goals of shareholders?

The Mossi Ghisolfi Group Monetizing Beta Renewables

Should M&G stick with the original plan to simply act as a licensor or take a more active role in the biofuel marketplace?

In early 2013, Marco Ghisolfi, CEO at the Mossi Ghisolfi Group (M&G), considered the financial projections for Beta Renewables, his firm's biofuels joint venture. Having recently developed a more cost-efficient method for the production of a second-generation biofuel (cellulosic ethanol), the company was determined to find an economically viable way to bring this "carbon neutral" — and often government subsidized — product to the large-scale global marketplace. This case, which includes background on the biofuels industry as well as performance indicators for M&G's biofuels pilot project, asks students to consider the risks and returns associated with biofuels production.

Architects of the Future? Tesla, Inc., Energy, Transportation, and the Climate

Can Tesla achieve its goal to ramp up production and lower the price for its electric cars?

In 2017, the automaker, battery producer and solar company Tesla, Inc. was poised to deliver 100 thousand units of its more affordable Model 3 car. This marked a substantial shift away from manufacturing limited numbers of the high-performance, high-tech luxury electric vehicles on which the company had built its reputation as a visionary. Despite great excitement about Tesla and its products, it faced significant management, operational, financial, and strategic challenges. Would Tesla succeed?

Keystone Solar

What factors should an alternate energy company consider when deciding whether to operate a project once it has been built?

Community Energy Inc. (CEI) had nearly completed plans to develop and operate Keystone, a five-megawatt (MW) solar plant in Pennsylvania. Then an offer to buy the project forced the company to decide whether it should stick with its original plan to build a portfolio of operating projects, or whether to simply sell Keystone. This case presents students with the financial model for the project, as well as background on CEI's mission, and asks them to consider the pros and cons of developing and selling a solar energy project compared with building and operating it over time.