AdvanceH2O develops next-generation monitoring and data informatics for water treatment, from the smallest individual systems to the largest utility-scale plants.

Article22 jewelry celebrates stories of transformation and makes real impact. Weapons transformed into symbols of love, each piece is made from Vietnam War shrapnel and scrap and helps clear some of the 80 million unexploded bombs contaminating Laos.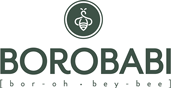 Borobabi is a circular economy retail marketplace for renting stylish, ethical, and sustainable children's clothing that maximizes profit alongside social and environmental impact.

Brava is the easiest way to support Black-owned businesses. Subscribers receive digital gift cards to local Black-owned restaurants each month.

change:WATER Labs develops disruptive technologies to expand access to safe, dignified sanitation and low-cost water treatment to poor and vulnerable communities.

Cero Cooperative offers commercial composting to the Boston metro area in a unique business model as a cooperative to reduce the amount of food waste going to landfills and provide good green jobs where every employee is a worker-owner.

ClearRoad leverages existing vehicle data and GPS for better managed public roads, reducing congestion, road wear-and-tear, and emissions affecting climate change.

Cohort Sistas supports Black women and non-binary people pursuing research doctorates by providing resources, mentorship, and community to improve educational, professional, financial, and mental wellbeing.

DeansList organizes holistic student data so schools can address the real issues affecting student success.

DalO collects and processes solid waste in cities of West Africa into products such as fertilizer, recyclable material, and energy.

Dollaride enables people in transit deserts to access public transit through a local network of dollar van drivers.

Eat Offbeat delivers authentic ethnic meals that are conceived, prepared, and delivered by refugees in New York City.

Farm Fare equips family farms with data to unlock institutional markets, creating economies of collaboration.

Flextrapower (formerly Bonbouton) is a remote monitoring company powered by graphene technology, a material with unique properties that creates groundbreaking biomedical applications.

Folia Materials manufactures the world's first consumer goods water filter for the four billion who make less than $10 per day. Paper for pennies, water for billions.

The Harvest Fund provides an integrated agricultural service that links subsistence farmers to agricultural technologies and loan products specifically designed to drastically increase their yields and incomes.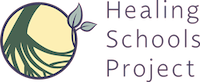 Healing Schools Project is dedicated to ensuring that teachers of color stay in the profession and keep making a difference by guiding schools to support teachers' mental health and well-being.

Ilara Health brings accurate and affordable diagnostics to rural Africans through miniature, AI-powered diagnostic devices that are integrated via a proprietary technology platform and distributed directly to primary care doctors.

IRaise is creating solutions to addressing systemic barriers that prevent minority and at-risk youth in New York City from succeeding in life.

Kaoun enables underbanked individuals and businesses access to financial services through their first product called Flouci, which allows users to open bank accounts remotely and access instant transfer, payment, and credit services.

Kelvin (formerly Radiator Labs) is changing how we heat our buildings. The first product, the "Cozy," is a low-cost radiator cover that eliminates overheating waste while improving tenant comfort and connecting heating systems to the cloud.
Kheyti provides low-cost agricultural technologies with end-to-end services to help small farmers increase yield and predictability of produce, giving them a seamless path out of poverty.

Kidogo improves access to high-quality, affordable early childhood care and education in East Africa's informal settlements.

Kinnos raises the standard of infectious disease decontamination to protect healthcare workers and patients.

Level is a powerful multiracial women's network tackling the racial wealth gap by investing in Black women.

Local Civics is an edtech platform (K-12) that enables students to build civic engagement and community leadership skills through gamified learning.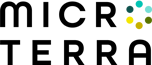 MicroTerra transforms wastewater into a sustainable protein source and clean water. Their objective is to empower farmers in Mexico to become part of a circular agro-industry.

Maine Harvest Credit Project is working to create a specialized credit union focused on the financing needs of Maine's small farms and food producers as a model for other states and regions.

New Blue Project is dedicated to repairing the relationship between communities and law enforcement by providing police diversity recruitment, revised training, and leadership development.

New Neighbors Partnership welcomes refugee families by matching them with local families who can provide emotional, informational, and concrete support as they resettle.

NYC Tree Pit Services promotes healthy communities through the planting and care of NYC street trees and gardens.

OkaySo is a free app that connects young people to experts who provide personalized support and information on sexual health, identity, relationships, and more.

Ophy Care is a telehealth infrastructure company reducing language barriers for non-English speaking Americans.

Options MD is a patient-facing platform that helps people with treatment-resistant illnesses finally find a treatment that works.

Plan A Health is a nonprofit providing mobile reproductive and sexual health clinics to underserved rural areas.

Plantd captures and converts atmospheric CO2 into low-cost, premium building materials made from fast-growing biomass.

Plentify builds sustainable, intelligent African cities one home at a time by providing reliable internet-connected energy, water, and waste services more affordably than the grid.

Praava Health is launching a network of urban wellness centers in Bangladesh offering primary care and full in-house diagnostic services.

QuikReversal is a medtech startup developing innovations to revolutionize accessibility and harm reduction in substance abuse treatment.

Re-Nuble converts food waste into plant-based technologies to discover natural ways to make food more productive.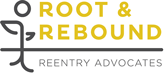 Root & Rebound works to create a world where people impacted by mass criminalization have full restoration of their rights so that they can move forward with hope, dignity, and opportunity.

Saving 9 focuses on empowering rural communities with basic first aid literacy and building systems that save lives in emergencies.

Sortile develops AI-driven solutions for the recycling of textile waste. Our solutions focus on sorting by fiber composition and textile waste management.

Strong Children Wellness is an innovative healthcare network expanding access to quality health and social services to empower children and families.

Supportiv delivers instantaneous peer support as mass-market accessible mental health care for the 80% of adults facing typical life challenges who don't want or need a therapist.

Teratonix is developing a high-efficiency radio frequency (RF) energy harvesting solution to generate electricity from ambient cellular/Wi-Fi signals for powering battery-free IoT sensors.

Thimble takes care of needle pain so you can take care of your family's health.

Think.iT trains the brightest minds from North Africa to become technology change-makers, and places them as distributed team members with leading engineering companies.

Tough Leaf facilitates a diverse and thriving environment where contractors can seamlessly meet and exceed their disabled-, minority-, and women-owned business goals on their construction projects.

Trek Medics builds emergency medical systems in countries that don't have them—911 where there is none.

Visit.org is a corporate social responsibility online marketplace for carefully curated social impact experiences all around the world offered by nonprofit and community-based organizations.

The Wash House uses an innovative model built around our launderette, development programs, and co-working space for aesthetic professionals to liberate the underserved from intergenerational poverty.

Xylem is a mobile platform that aims to revolutionize the world of mentoring by better connecting mentors and protégés, and by providing organizations with the insights they need to measure and track success of mentor pairings.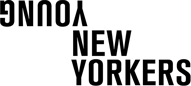 Young New Yorkers (YNY) provides arts-based alternative-to-incarceration programs to teens in the adult criminal justice system with the long-term goal of transforming the criminal legal system.

Youth Design Center is a youth creative agency employing youth in design and technology apprenticeships to increase economic mobility through STEAM professions.

ZELP aims to tackle the climate crisis by developing technology that reduces the environmental impact of the livestock industry. ZELP's proprietary wearable device neutralizes livestock methane exhalations at the source, enabling the production of climate-smart beef and dairy products.