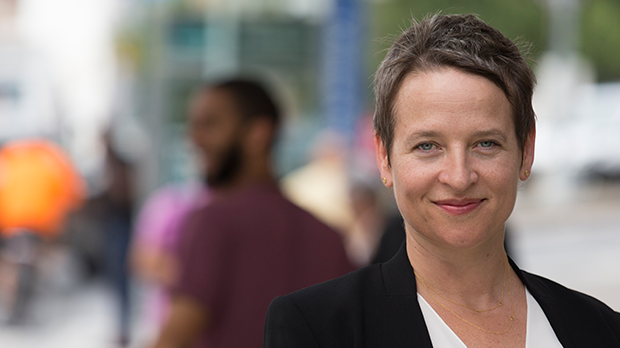 Shoshanah Brown '04
CEO, AIRnyc
Learn more

Shoshanah Brown is the CEO of AIRnyc, a data-driven, technology forward community-based organization headquartered in the South Bronx that is working to increase health equity for vulnerable New Yorkers.

Since 2009, Shoshanah has led AIRnyc in its evolution from a small research initiative focused on one disease (asthma) in one age cohort (children) in one neighborhood (Harlem) to a social enterprise that now serves adults and children citywide, by helping to address the impact of social determinants of health (SDOH) as drivers of medical utilization, cost, and health outcomes. With as much as 40 percent of health outcomes related to SDOH such as housing, education, poverty, and nutrition, AIRnyc is leveraging its 17 years of expertise to pioneer new, integrated models of care to address our most pressing health problems.  AIRnyc's community health workers meet families where they live to help them disrupt the cycles that keep communities of color in certain zip codes trapped in sickness due to asthma, diabetes, hypertension as well as challenges related to aging.

Shoshanah began her career in the Peace Corps, where she served as a community health worker in Burkina Faso, West Africa and also holds a master of science from the Harvard T.H. Chan School of Public Health. She considers her MBA experience as formative training that prepared her to build a high-impact social enterprise and especially appreciates the contributions and vision that Professor Ray Horton has given the School. Shoshanah speaks five languages and lives in Brooklyn with her wife and two sons.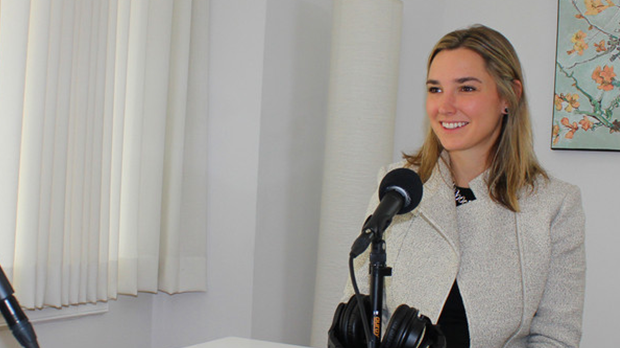 Clare Murray '17
Associate Director of Strategy, LeapFrog Investments
Learn more

Clare Murray is an associate director of strategy at LeapFrog Investments, a private equity firm that invests in businesses aiming to reach emerging customers across Asia and Africa with quality, relevant, and affordable products or services. LeapFrog is a "profit with purpose" investor in businesses that provide critical financial tools, such as insurance, and healthcare services and products to a low-income customers.

Before joining LeapFrog, Clare was a vice president at BlackRock, advising institutional clients, particularly family offices, foundations and college endowments, on impact investing initiatives. Within BlackRock's sustainable investing platform, Clare was responsible for educating clients on sustainable investing and developing impact products for public and private markets. While at BlackRock, Clare completed the executive MBA program at Columbia Business School. Prior to this, Clare worked at Goldman Sachs as a financial investment professional in private wealth management. She provided investment advice, trade execution, and portfolio management for high net worth individuals, including current and former GS partners.

When Clare was exploring career options prior to joining LeapFrog, she knew she wanted to help build investment products that were at the intersection of non-concessionary returns and impact, so investors would be able to meet their fiduciary obligations while also achieve positive societal outcomes. She leveraged her Columbia Business School relationships and spoke with a number of professors and other connections that offered input and made introductions for her that were incredibly valuable. Clare was also involved with the Tamer Center for Social Enterprise and participated in a consulting project with environmental advocates of NY.

Clare was selected to the Forbes 30 Under 30 Asia list – Class of 2018. She holds an MBA from Columbia Business School, Columbia University, New York, and a BA from Duke University, North Carolina.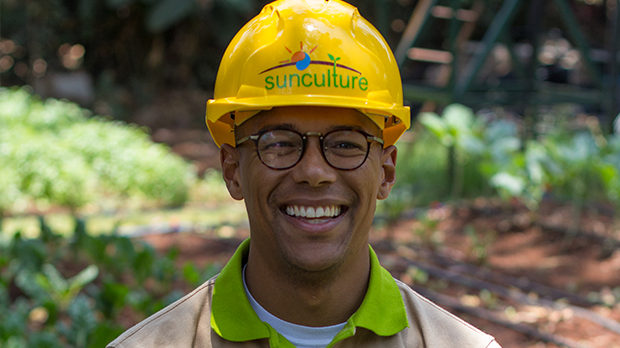 Jon Saunders '14
COO and Director of Finance, SunCulture Kenya Ltd
Learn more

Jon Saunders is the COO at SunCulture, where he oversees all day-to-day operations and plays an integral role in all fundraising efforts. SunCulture is a Nairobi based social enterprise that empowers smallholder farmers with access to solar-powered water pumps and customized irrigation systems. SunCulture designs, manufactures, distributes, and finances (PAYGrow model) its Agro-Solar Irrigation system to smallholder farmers in over 10 countries across Africa. SunCulture's solutions make it not only simpler, but also cheaper for farmers to grow high-value crops and increase their yields.

Prior to joining SunCulture, Jon graduated from Fordham University in 2007 and from CBS in 2014. He then worked at a family office that invested in African social enterprises, where he traveled across Africa building the investment pipeline, conducting due diligence, and providing technical assistance to portfolio companies. CBS played an integral part in Jon's career development by providing him hands-on experience, including his social enterprise summer fellowship working for Tugende, a motorcycle taxi financing company in Uganda. Additionally, CBS's network of alumni and students, and courses taught by Professors Bruce Usher and Paul Tierney, provided him with opportunities to learn from some of the brightest minds in the development world. Jon is also a recipient of the Tamer Center for Social Enterprise's Loan Assistance Program, which enables him to work in a role he is passionate about.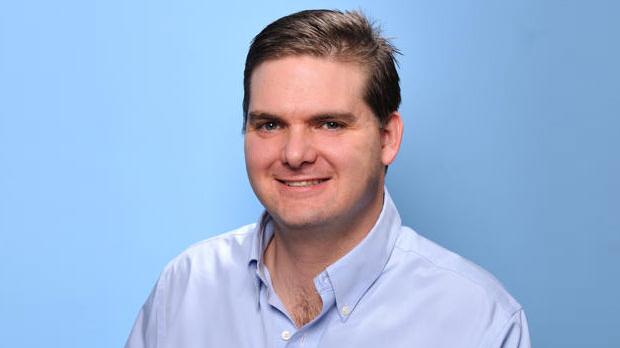 Ben Powell '05
Founder and CEO, Agora Partnerships
Learn more

It was in a Columbia Business School class that Ben Powell wrote the business plan for Agora Partnerships, an organization that provides entrepreneurs who are intentionally building businesses that solve social and environmental challenges in Latin America with the resources they need to grow. These entrepreneurs are accelerating the shift to a more sustainable economy by building innovative business models that create impact ranging from the last-mile distribution of solar lights in Central America to access to formal financing for the unbanked in Colombia to waterless toilets in Peru.

By targeting businesses in the missing middle — businesses too large for microfinance but too small to attract traditional growth capital sources — Agora works to fill a gap in financing and makes a definitive, positive impact on local economies. The organization has consulted more than 589 companies since it's founding in 2005, and helped more than 80 of these companies raise $17.3 million in investment. Agora has also played a founding role in the impact investing and entrepreneurship industry, including helping to co-found ANDE, launching the first Latin American ANDE conference, prototyping the first GIIRS methodology, and launching the first early-stage impact investing fund in Latin America.

Before founding Agora, Powell co-founded CityGolf Puebla, a miniature golf course and family recreation center in Puebla, Mexico. Powell has worked as a Presidential Management Fellow at the Office of Management and Budget, was named a Draper Richards Kaplan Foundation Entrepreneur, a BMW Foundation Young Leader, and an Ashoka Fellow. He was a Social Venture Network Innovation Award honoree in 2009 and named one of 2010's top 40 under 40 development leaders in Washington, DC. He earned an MBA from Columbia Business School, where he was awarded the inaugural alumni social innovation award, and an MSFS with distinction from Georgetown University. Ben has a BA with high honors from Haverford College, where he co-founded Tres Nacos Quesadillas Delivery and the Lighted Fools improv troupe. A native of Cambridge, Mass., Ben lives in Washington, DC with his wife and three children.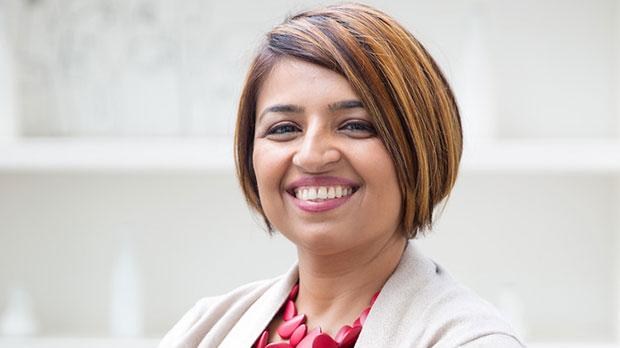 Hardika Shah '09
Founder and CEO, Kinara Capital
Learn more

When Hardika Shah traveled to her native country of India for the first time in ten years, she was struck by the huge divide between the "haves" and the "have nots." This realization inspired Shah to bridge that gap through the founding of Kinara Capital, the lending firm she launched in Bangalore in 2011. It lends money to small businesses with revenues less than $200,000, catering to entrepreneurs whose endeavors are too large to receive microfinance loans but too small and risky to receive funding from traditional banks — what is often referred to as the "missing middle." To Shah, the impact of lending money to these businesses is clear: it translates directly into jobs. The firm lends $2,000 to $20,000 to businesses operated by first-generation entrepreneurs who don't have collateral in the form of land or property. To mitigate risk, Kinara runs psychological profiles of potential customers to evaluate their willingness and ability to pay and does most of its lending as supply-chain financing.

Shah earned her bachelor's degree in computer science from Knox College, Illinois and her Executive MBA jointly from Haas School of Business, University of California-Berkeley and Columbia Business School.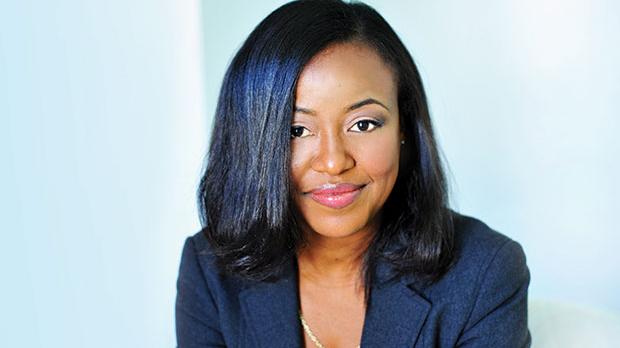 Kesha Cash '10
Founder and Director of Investments, Impact America Fund
Learn more

Kesha Cash is the founder and director of investments at Impact America Fund, an early-stage GIIRS rated equity firm that invests $250K – $2M in high growth companies generating real financial returns while improving the well-being of underserved communities and creating quality jobs in America. Impact America is the evolution of Cash's first social venture, Jalia Ventures, a minority-focused impact investing initiative launched in 2010 with support from Josh Mailman and Serious Change, LP.

Prior to Jalia Ventures, Cash spent three years as a mergers and acquisitions analyst at Merrill Lynch and then six years as a consultant to early-stage businesses in Los Angeles and Puerto Rico. She also worked in London at Bridges Ventures, a $500M UK investment firm that delivers both financial and social returns. Cash received her BA in Applied Mathematics from the University of California, Berkeley and her MBA from Columbia Business School.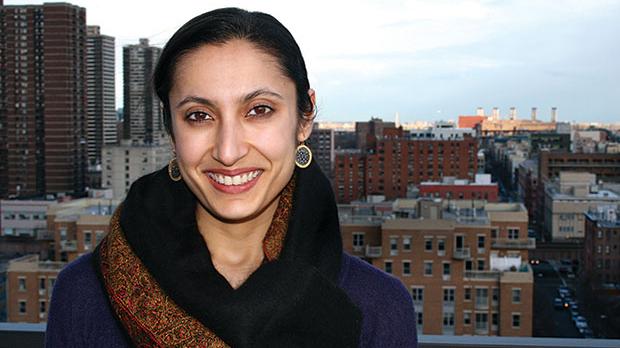 Manmeet Kaur '12
Executive Director and Founder, City Health Works
Learn more

Manmeet Kaur (pronounced "mun-meeth kawr") is the founder and executive director of City Health Works, and has been a champion for healthier communities and equitable livelihoods for the past 10 years. City Health Works is a community health organization that utilizes local health coaches to support population health management in local neighborhoods.

Before launching City Health Works, Kaur was an advisor to the Earth Institute's strategy on the retention and financing of community health workers in the Millennium Villages Project, which has contributed to the One Million Community Health Worker Campaign across Sub-Saharan Africa. In launching City Health Works, Kaur saw the potential for reverse innovation from lower cost community health systems across the world applied to domestic health.

Kaur incubated City Health Works while a student at Columbia Business School, with the goal of creating an organization that harnesses the power of community members to create jobs and improve health in New York City. She also has BA in History/Anthropology from Barnard College, where she was selected as a Third Millennium Human Rights fellow. She was born and raised in New York City and lives in Harlem with her husband and son.

Diana Yousef '03BUS '04SIPA
Founder and CEO of change:WATER Labs
Learn more

Every 20 seconds, a child dies due to poor sanitation while girls in developing countries are forced to miss weeks of school because they don't have a private space to use the restroom. Motivated by the poor sanitation and safety conditions at pit latrines in a Syrian refugee camp, Diana Yousef founded change:WATER Labs to help solve this issue. change:WATER Labs seeks to curb the problem of unmanaged sewage in poor communities through a low-cost, waterless in-home toilet that affords low-income families a safe, private sanitation option, and shrinks daily sewage down to 1% of the produced volume.

Dr. Diana Yousef, PhD, MBA, MA, (Founder, CEO of change:WATER Labs) is a serial entrepreneur with 10+yrs experience commercializing technology for social and environmental impact in the developing world. Formerly, she consulted for McKinsey, co-founded IFC/World Bank's Life Sciences Investment Group and the United Nations' Inclusive Markets incubator, and was a seed-stage VC with Battelle Ventures. She co-founded: WeCyclers (social venture to clean up urban slums and create recyclables supply chain linkages in Nigeria), Immerse Global (Stanford-spin out to develop atmospheric water capture technologies), and SachSiSolar (MIT-spin out to develop revolutionary new materials to lower the cost of solar energy). She is a former protein biochemist (A.B., Harvard; Ph.D., Cornell), and holds an MBA and MA in International Development (Columbia). She serves as an advisor to the TED Fellows Program and a Founding Council Member for NASA/USAID's LAUNCH Accelerator.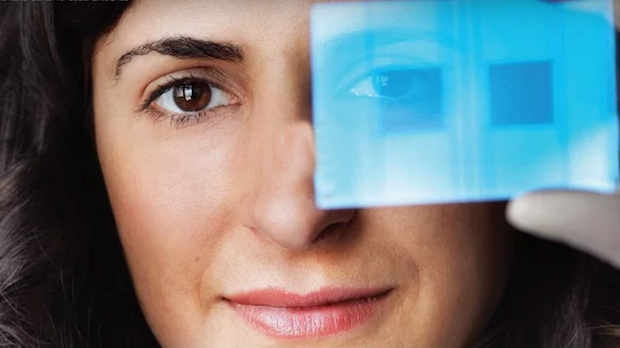 Nina Tandon '12
CEO and Co-Founder, EpiBone
Learn more

Bone reconstruction is the second-most common medical procedure. These surgeries are painful and require multiple hospital visits to complete. EpiBone is a for-profit venture that grows bones from a patient's own cells – a procedure which is customizable and long-lasting. Using a competitive pricing strategy and support from solid investors, EpiBone grows bones that guarantee a perfect patient fit each time without having to sacrifice its own profitability. 

Nina Tandon is CEO and co-founder of EpiBone, the world's first company growing living human bones for skeletal reconstruction. She is the co-author of Super Cells: Building with Biology, a book that explores the new frontier of biotech. She is a TED Senior Fellow and Adjunct Professor of Electrical Engineering at the Cooper Union. She has a Bachelor's in Electrical Engineering from the Cooper Union, a Master's in Bioelectrical Engineering from MIT, a PhD in Biomedical Engineering, and an MBA from Columbia University. Her PhD research focused on studying electrical signaling in the context of tissue engineering, and has worked with cardiac, skin, bone, and neural tissue.

Tandon spent her early career in telecom at Avaya Labs and transitioned into biomedical engineering via her Fulbright Scholarship in Italy, where she worked on an electronic nose used to "smell" lung cancer. After completing her PhD, she consulted at McKinsey and Company, but since 2010 she has continued her work in tissue engineering. Nina has published 10 journal articles (cited > 300 times, H = 9) and six book chapters, and she has three patents. She's been published in Nature Protocols and Lab on a Chip and has been featured on CNN and in Wired and the Guardian. She has spoken three times at TED and at the Milken and Bloomberg tech conferences. She was named one of the 100 Most Creative People in Business by Fast Company, a Crain's 40 under 40 people who have achieved success in business before turning 40, and a World Economic Forum Tech Pioneer.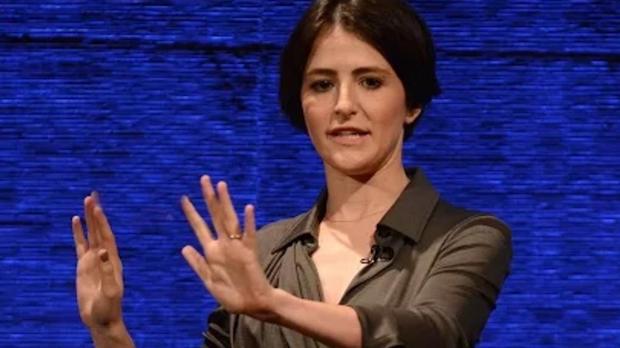 Maxine Kaye Bédat '12LAW
Co-founder, Zady
Learn more

Making clothing is a dirty 2.5 trillion-dollar business. The second-most polluting industry after oil, the apparel industry pays 98% of its labor force less than a living wage. Zady, launched two years ago by Maxine Bedat LAW '12, is seeking to change that statistic. A shopping and lifestyle brand for the conscious consumer, Zady's "New Standard" targets a generation of consumers who care about being able to "purchase their values" and know that their clothing comes was made ethically. Zady was named one of the "World's Most Innovative Company" by Fast Company. 

Maxine Bédat is the co-founder of Zady, a fashion brand and lifestyle destination creating a transparent and sustainable future for the $1.5 trillion apparel industry. Her background in international law and diplomacy, including serving as a legal clerk for the U.N., led her to found The Bootstrap Project, a non-profit organization that works with entrepreneurs in the developing world. For its work in sustainability, Zady was named one of the world's "Most Innovative Companies" in retail by Fast Company, and its creativity was recognized by Mashable, which called the company "the #1 business rocking content marketing." Bédat serves on the Council of NationSwell, has spoken at some of the world's leading conferences, including the WWD Apparel/Retail CEO Summit, and has been regularly featured as an expert by Bloomberg, Forbes, Business of Fashion, CNN and the Huffington Post. She is a graduate of Columbia Law School.