Columbia's Business and Law Schools jointly established the Richard Paul Richman Center for Business, Law, and Public Policy in early 2011 with a visionary and generous gift from the Richard Paul and Ellen S. Richman Private Family Foundation. By leveraging the considerable intellectual capital of Columbia Business School and Columbia Law School—as well as that of Columbia University—the Richman Center will have a lasting impact on Columbia and on the worlds of business and law.
In addition to supporting the center's mission, the gift from the Richman Foundation funds two new professorships, one at each school—the Richard Paul Richman Professorship of Law and the Richard Paul Richman Professorship of Business. Professors honored with these chairs conduct innovative curricular and research initiatives in business, law, and public policy. Columbia's accomplished faculty at both the Business School and Law School share a commitment to addressing the complex challenges found at the intersection of their disciplines, and the Richman Center will be a valuable source of innovative scholarship and real-world solutions in the years ahead. Test
About Richard Paul Richman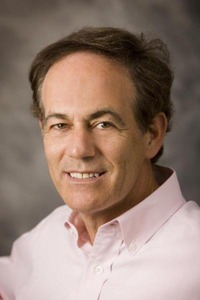 Richard Paul Richman, a graduate of both Columbia Law School (JD '72) and Columbia Business School (MBA '73), is chairman of the Richman Group, one of the largest owners and developers of rental housing in the nation. He is an active member of the Columbia University community, serving on the Dean's Council at the Law School as well as on the Business School's Board of Overseers and Real Estate Forum.