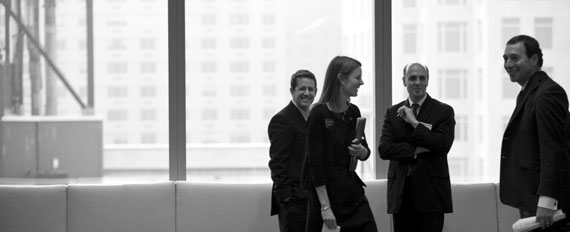 JD/MBA students at Columbia have access to the opportunities and support offered by the career service centers of their school of residency.
First Year

While attending the Law School, students have access to the On-Campus Interview (OCI) Program, offered in the spring semester of the first year to help students find a summer internship.
Second Year

For students in the three-year program, On-Campus Recruiting will be available during fall and spring of the second year through the Career Management Center at Columbia Business School.

In August before the start of the second year, the Early Interview Program (EIP) is available to students who wish to pursue a law internship during their second summer; this program is also available for students in the four-year program. Students can also participate in OCI during the fall and spring semesters through the Office of Career Services at Columbia Law School.

Note: JD/MBA students have access to Columbia Business School career services upon matriculation to the Business School. For those in the four-year JD/MBA program, this might not occur until the third year.
Third and Fourth Years